..Advertisements..
Continue reading below
Vanilla custard is a holiday tradition in our family: the perfect addition to the dessert table. In fact, many holidays, a few cookies and a mug of custard are the primary dessert for most of the family! That doesn't mean, however, that this delicious vanilla custard recipe can only be enjoyed during the holidays. In fact, we enjoy vanilla custard all year long: over pancakes, besides cookies, over fruit, or simply as the perfect dessert all on its own.
In my family, everyone knows there's something special coming when a custard is placed on the table. This is a relatively simple dish to put together, but it does require a great deal of attention–so when we break out the boiled custard, the whole family knows that they're going to get something special. In fact, it's often a fight to see who's going to get there first! Over the holidays, we mix it up by the half-gallon to ensure that everyone gets to have a little. It has become a family tradition that is eagerly anticipated each year. Who needs the cookies and cakes already present at dozens of other holiday parties when we can dive in and enjoy our favorite custard?
This custard recipe is not the original: the one used by my grandmother. While she had a similar recipe, she never wrote it down; and unfortunately, age and Alzheimer's stole her memory of the recipe before she could share it with the rest of us. She could remember the ingredients themselves, but not the amounts. My mom, however, spent some time searching for similar recipes online, looking for something that seemed close to the original recipe we had enjoyed for so many years. This was the result! The family unanimously agrees that, while it might not be exact, it's pretty darn close–and it will allow us to continue enjoying our custard for many holidays to come.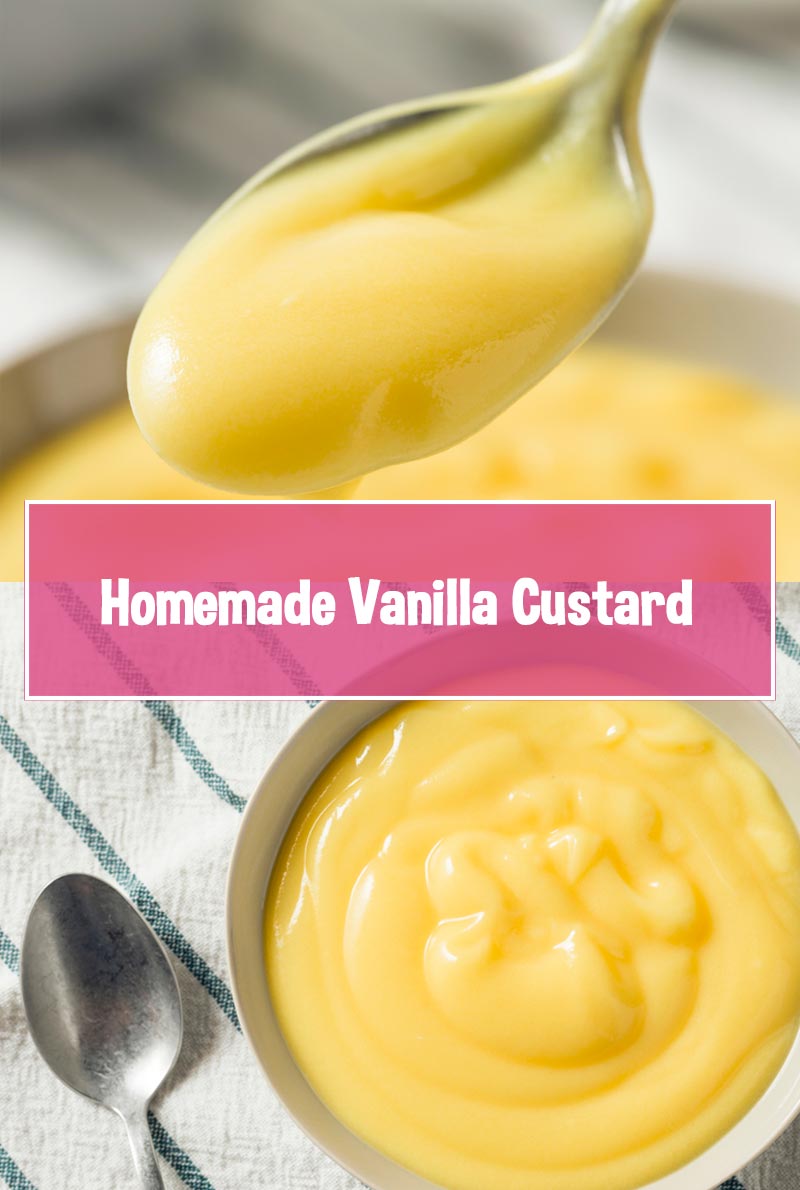 The Recipe
Ingredients:
1 cup milk (whole milk is ideal, but I have made custard with 2%, which is what we usually keep in the fridge)
1 cup heavy whipping cream
1 tsp vanilla (use a bakery emulsion for a richer, deeper flavor)
4 egg yolks
1 1/2 tbsp cornstarch
1/4 cup sugar
Directions :
Combine milk, cream, and vanilla in a medium saucepan. Cook over medium heat for approximately five minutes. You want the mixture to be hot, but not boiling. Remove from heat.
In a separate bowl, mix together egg yolks, cornstarch, and sugar. Whisk together until fully combined. Slowly add one cup of the hot milk mixture to the egg yolk mixture. Once fully incorporated, add the rest of the milk. (This will stop the eggs from cooking too fast and turning your custard into scrambled eggs!) Place the mixture back over the heat and continue cooking, stirring constantly, until thickened. Throughout the process, do not allow the mixture to boil, which could cause a skin to form.
Tip:
Make sure that you're stirring all the way to the bottom of the pot with each stroke. This will help smooth the custard and prevent lumps, sticking, or burning.