..Advertisements..
Continue reading below
There's something about the taste of tart, a creamy lemon pie that just reminds me of summer. Citrus is a fantastic flavor for rounding out almost any meal. I love throwing it out for summer picnics, sharing it at game nights with friends, or just placing it on the table at the end of a meal to make it extra special. (Have I mentioned that we have a thing for dessert at my house?) Even on the rainiest summer day, I find that lemon pie adds a hint of sunshine and makes the day feel a little bit brighter.
When you want a simple dessert that's easy to throw together and takes almost no time to prep, this Arizona Sunshine Lemon Pie certainly takes the cake…er, pie. It's easy to throw together (all of the ingredients are mixed together right there in your blender!), and it takes just a few minutes to go from ingredients to a pie that's ready to go in the oven. Of course, you'll need to prep it a little ahead of dinner so that it has time to have the oven all to itself. The most time-consuming part of the process for me is making sure that none of the lemon seeds make it into the batter!
If you don't want to whip up your own whipped cream or don't have a stand mixer, you can always opt for store-bought whipped cream, or even whipped cream in a can, to top off your pie. Hey, you made homemade pie. No one is going to judge you for the whipped cream! Homemade, however, adds an extra touch of something special that's sure to have your guests smiling.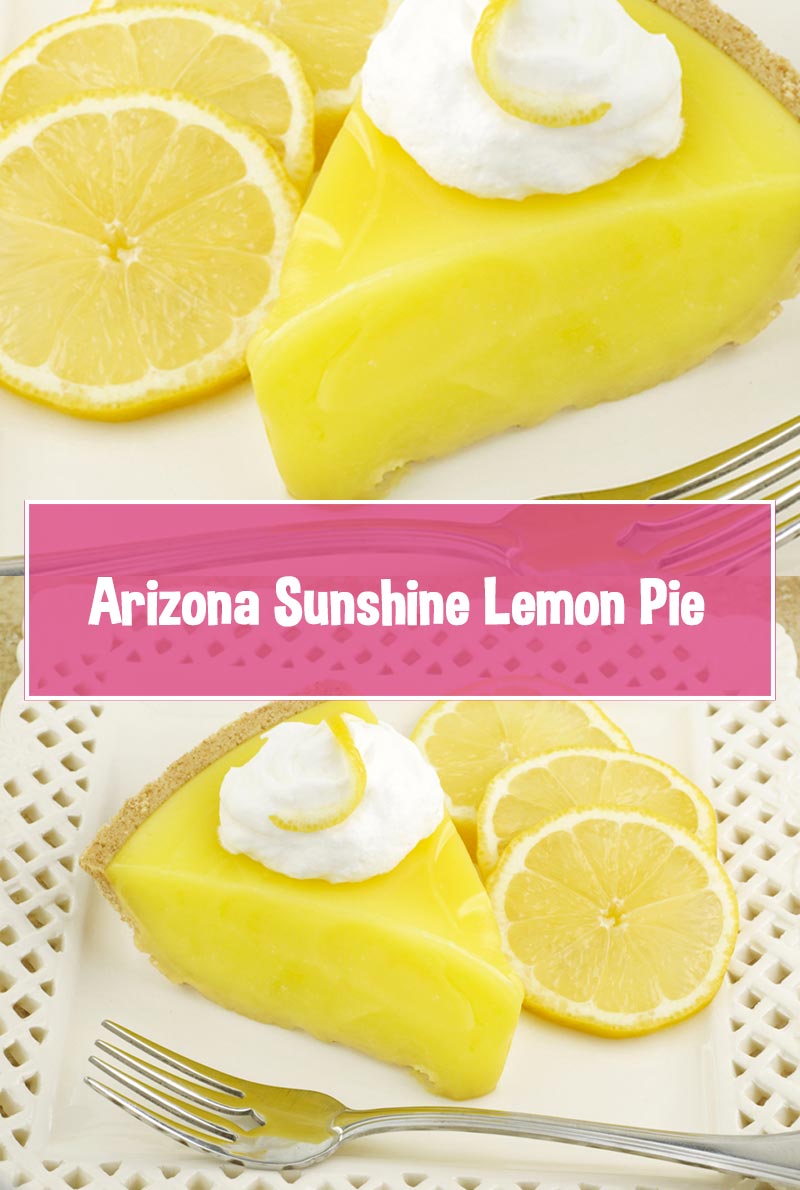 ...Advertisements...
CONTINUE READING BELOW