..Advertisements..
Continue reading below
I am one of those people who love Mexican food just like beef and cheese enchiladas because of its taste and easiness of preparation. As a matter of fact, I cook Mexican dishes every end of the week and my whole family enjoys it. In today's recipe, I will share to you on how to make the famous Cheese Enchiladas Recipe. This food is great for family bonding since it is very delicious and easy to prepare mainly for dinner.
It's doesn't have to be always expensive when it comes to preparing foods to your daily love ones. With just few ingredients and few minutes of preparation, you can serve the rest of your family with this easy Cheese Enchiladas. So let's not waste time and let's start learning how to do it.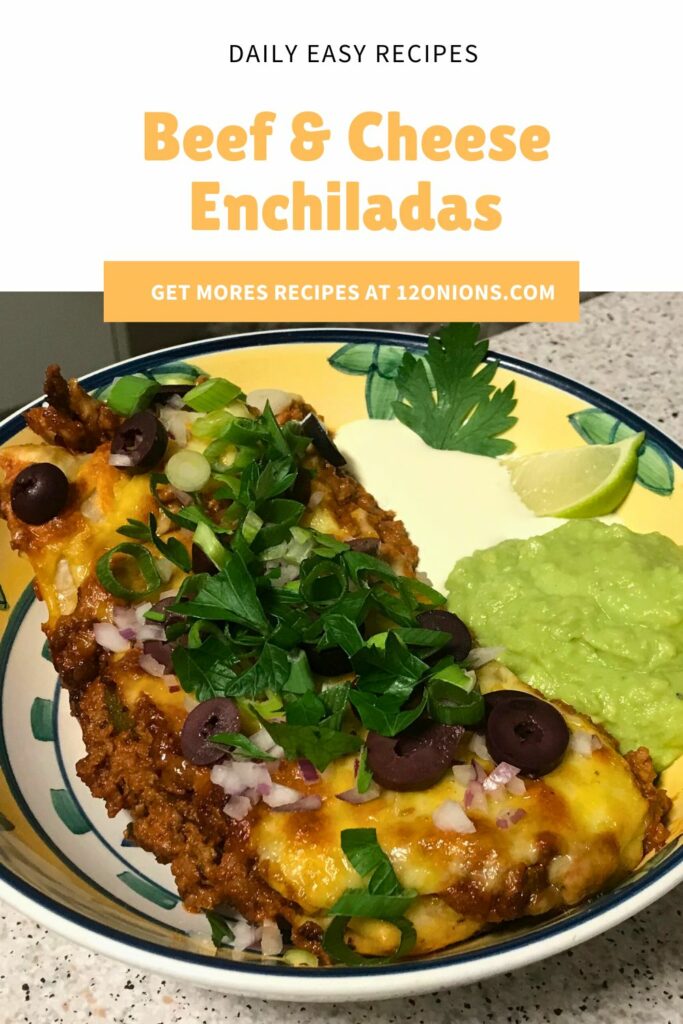 Beef and Cheese Enchiladas
Yummy beef and cheese enchiladas is a perfect snack that you and your family would surely love. So better check out the recipe now!
...
Ingredients
1

pound

of pure ground beef

1

large red onion

2

cups

of salsa

1

can of dried black beans

1/4

cup

of low-fat salad dressing

2

tbsp.

low-fat taco seasoning

1/4

tsp.

of ground cumin

6

flour tortillas

1

can of dried sweet corn

3/4

cup

low-fat sour cream

2

cups

low-fat Mexican cheese blend

shredded

1

cup

lettuce

shredded

1

large chopped tomato
Instructions
Get a large skillet and with a medium heat, cook altogether the beef and onion until it is no longer pink and drain.

Stir it in the dressings, sour cream, taco seasoning, cumin, salsa and corn.

Put a layer of meat mixture on the bottom of 2 pints baking dish, then sprinkle it with some grated cheese.

Put a flour tortilla on top of the meat mixture.

This time, layer the meat mixture and cheese with half and do as many layers as you like.

On the last layer, put a lot of grated cheese.

If all done, bake it within 20-30 minutes at 350° temperature.

After this, wait for 5 minutes before you top it with tomato and lettuce. Serve and enjoy!
Until next time for another quick and easy recipes. Hope that you and your family would enjoy this beef and cheese enchiladas recipe.
....Advertisements....
CONTINUE READING BELOW