..Advertisements..
Continue reading below
Wow!  I can't believe it's Friday (TGIF!).  It has been a long and stressful week of ear infections and house hunting.  And, the laundry is starting to really pile up.
I forgot (or maybe blocked out) how hard moving and house hunting can be.  It's been a while, but then again the last time I moved across the country, we were just newly weds with a small apartment and no furniture.
I think we've made some progress, but needless to say, I haven't had a lot of time to do much baking.  I did, however, have time to make these super easy and delicious granola bars.  They've been great for snacking (and dessert) and I like to think the oats and dried fruit make them a little bit healthy
This recipe is based on a recipe a friend gave me. She would often bring these to get-togethers and I always thought her granola bars were delicious!  I've changed things a little bit, but that's the great thing about this recipe.  You can add in a variety of ingredients to suit your tastes.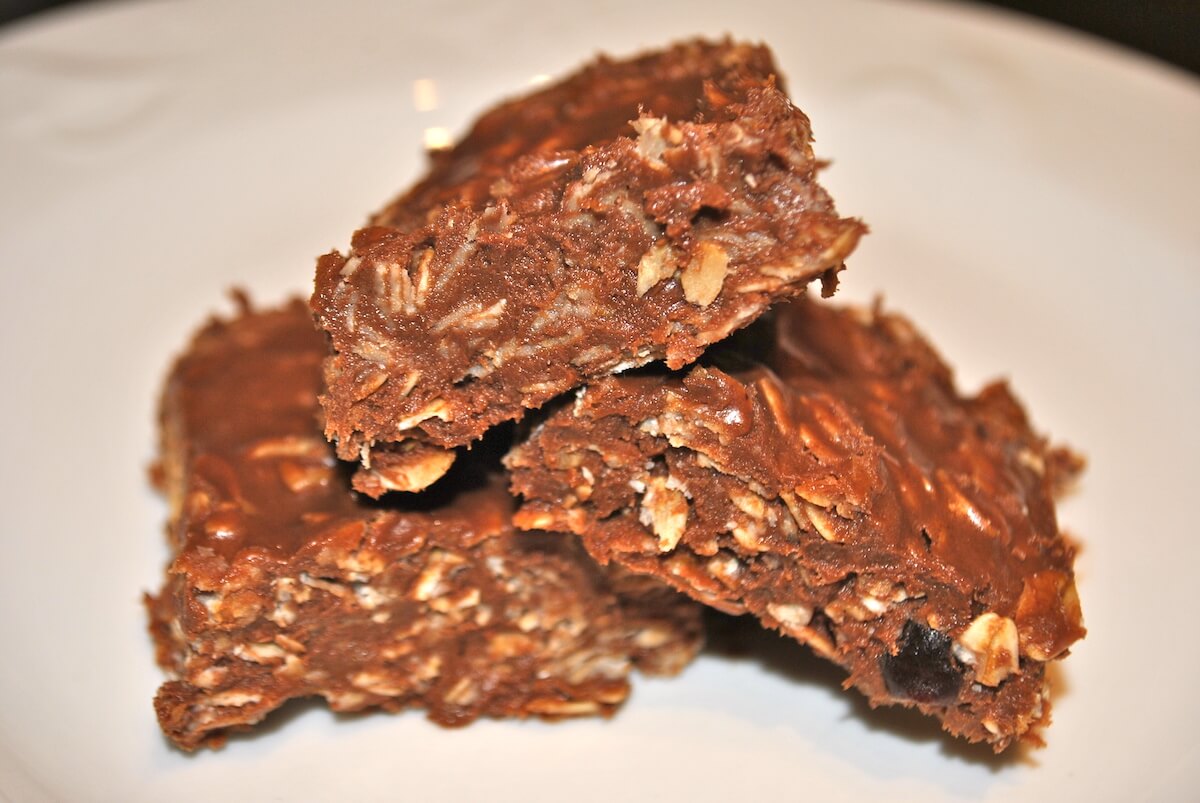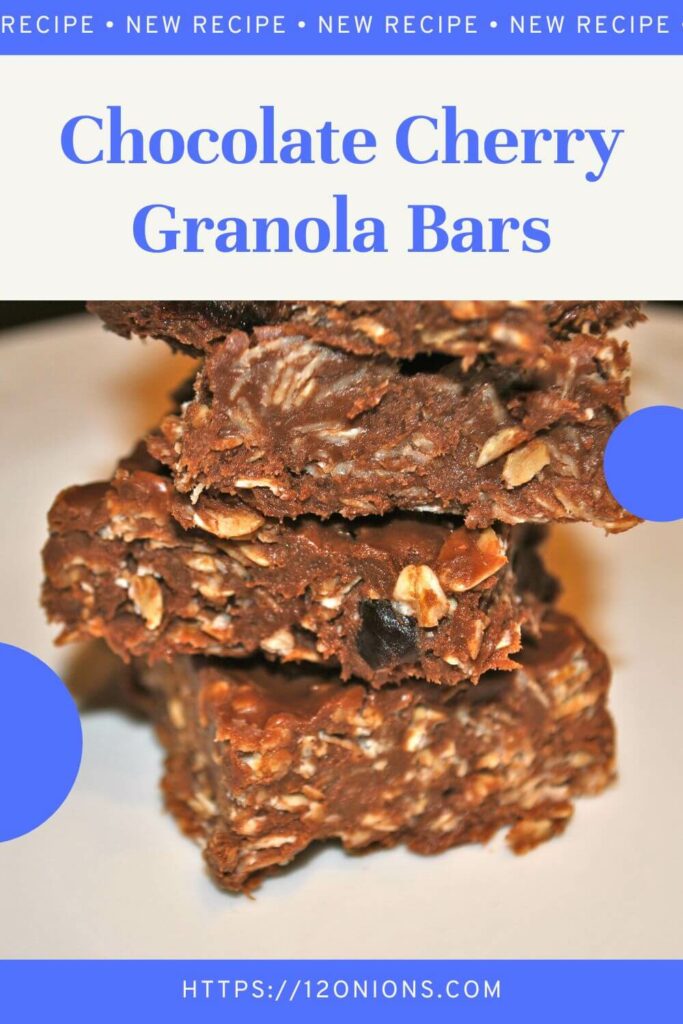 Chocolate Cherry Granola Bars
...
Ingredients
1/2

cup

peanut or almond butter

1/3

cup

honey

1/2

cup

coconut oil

2

cups

oats

I used old-fashioned

1

cup

chocolate chips

1/4

– 1/2 cup mix-ins

optional such as: flaked coconut, chopped dried cherries or cranberries, chopped pecans or walnuts
Instructions
In a medium saucepan, melt together the peanut (or almond) butter, honey, and coconut oil.

Remove from heat, and add remaining ingredients. Stir until combined, and chocolate chips are melted.

Spread mixture into a 9 x 9 inch or 9 x 13 inch pan (depending on how thick you would like them). Refrigerate until firm, at least 1 hour. Cut into desired sized pieces and store refrigerated.
Notes
Depending on how dense of a bar you like, you can add less oats and/or less mix-ins. As my friend would say, she likes it more "melty" so she uses a little less oats.
I highly recommend chopping the mix-ins into small pieces so you get a good variety in each bite.
If your bars are too firm to cut, set them out for about 15 minutes to allow them to come to room temperature, then return to the fridge.
I used all 2 cups of oats and 1/4 cup of dried cherries, as my mix-in in the bars pictured above, but I think my favorite combination would include: coconut, walnuts, and chopped dried cherries.
....Advertisements....
CONTINUE READING BELOW