..Advertisements..
Continue reading below
During the summer, there's nothing like a cold, refreshing glass of lemonade to stave off the heat and bring a smile to your face–unless it's this amazing cream cheese lemonade pie.
I'll admit it: I'm a dessert snob. If I'm going to eat the calories in a dessert, it had better be something special: a dessert that will delight the palate and leave me wondering if I should sneak back over to the dessert table for a second taste.
This cream cheese lemonade pie fits the bill. In fact, it has become my favorite dessert to prepare for backyard barbecues, summer potlucks, and even the occasional family dinner when I just want to put something a little special table.
Imagine this: the slightly tangy taste of your favorite lemonade, combined with the familiar smooth texture of cream cheese. Add a familiar, tasty graham cracker crust (as far as I'm concerned, the best possible crust you can put on pie). Now, refrigerate it so that it will help drive away the summer heat.
Are you checking your watch and wondering if you have enough time to make dessert to go with dinner tonight? You're not alone.
The last time I made this amazing cream cheese lemonade pie, I took it to a church potluck. My eldest daughter begged me to save her a piece, but I forgot to cut it out of the pie before placing it on the table. Surely there would be some left over, I thought as I hurried away to catch up with the rest of the kids and make sure that their plates were filled. After all, the table was overflowing with desserts. There was no way mine was going to disappear completely.
By the time I came back to the table at the end of the evening, the pie was completely gone. There wasn't even a trace of it remaining.
I made another pie for dessert the next evening .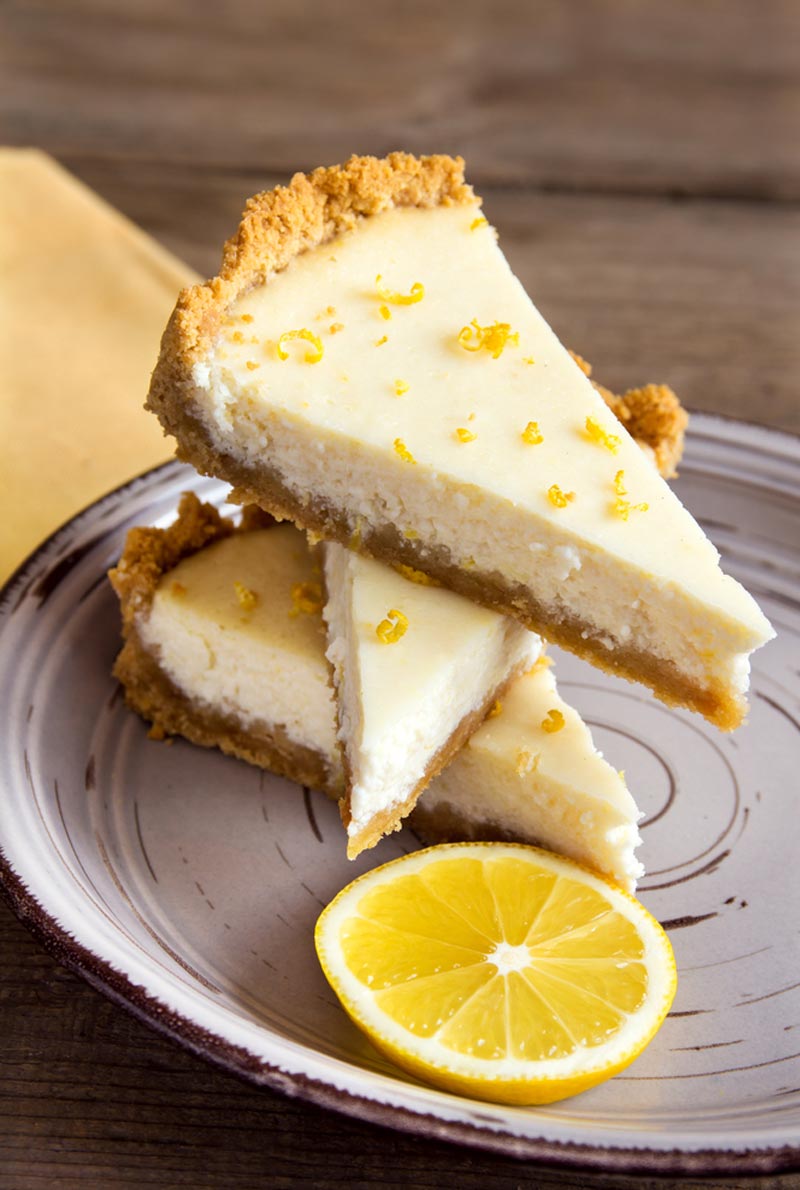 The Recipe
The Crust:
2 1/2 cups graham cracker crumbs (if you don't have crumbs in the fridge, you can make your own by pulsing graham crackers in the food processor for just a few seconds, but make sure they're very finely ground)
1/3 cup sugar
2/3 cup butter, melted
Preheat the oven to 350 degrees F. Combine your crust ingredients in a small bowl. Make sure to mix them thoroughly so that all of the crumbs are coated with butter. Then, press them gently into the bottom of your pie plate. Bake for 10-12 minutes, until the crust is golden.
Set the crust to the side and allow it to cool completely. The pie itself doesn't have to be baked, so make sure the crust is completely cool!
The Filling:
1 can evaporated milk
1 small box lemon pudding mix (I haven't tried it with sugar free)
2 boxes cream cheese
3/4 cup frozen lemonade concentrate
Whisk the evaporated milk and pudding mix together in a small bowl. Continue whisking until it starts to thicken–the mixture will be very thick. Set it to the side while you mix your cream cheese until light and fluffy. Add the pudding mixture to the cream cheese. Carefully stir in the lemonade concentrate. Pour the filling into your pie crust and refrigerate overnight (or, if you can't wait, you can eat it within about 4 hours). Lick the spoon before washing.
Cream Cheese Lemonade Pie is adapted from the original recipe published by Terri  in Great Grub, Delicious Treats
....Advertisements....
CONTINUE READING BELOW