..Advertisements..
Continue reading below
As you can see, I still have citrus on my mind.  I promise to post something with chocolate next week.  I have been wanting to try something with Meyer Lemons because I always see them in the store and I've never purchased them, until now. They are a little smaller than ordinary lemons and the flavor of Meyer Lemons is a cross between a lemon and an orange.
This cake has two delicious layers: one is a fluffy lemon cake and the other is a lemony cream cheese layer.  This cake is perfect for breakfast, but you could also serve this as a snack or dessert!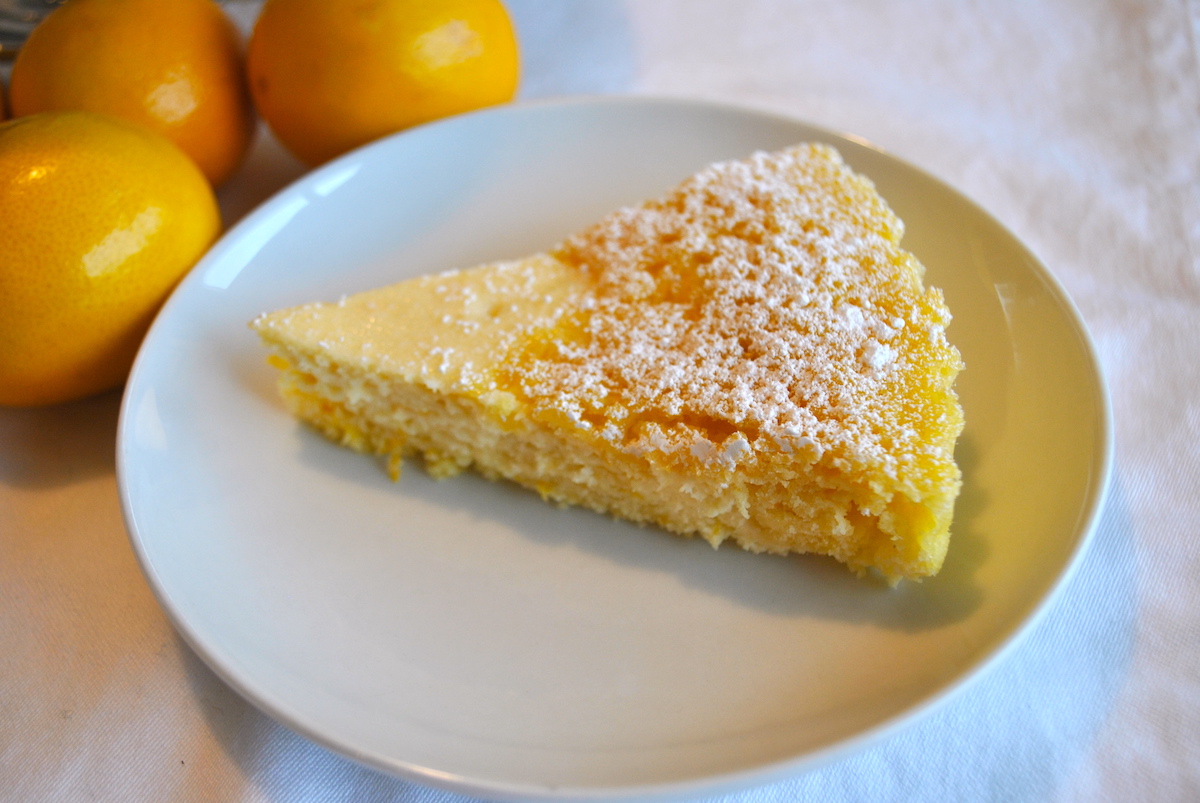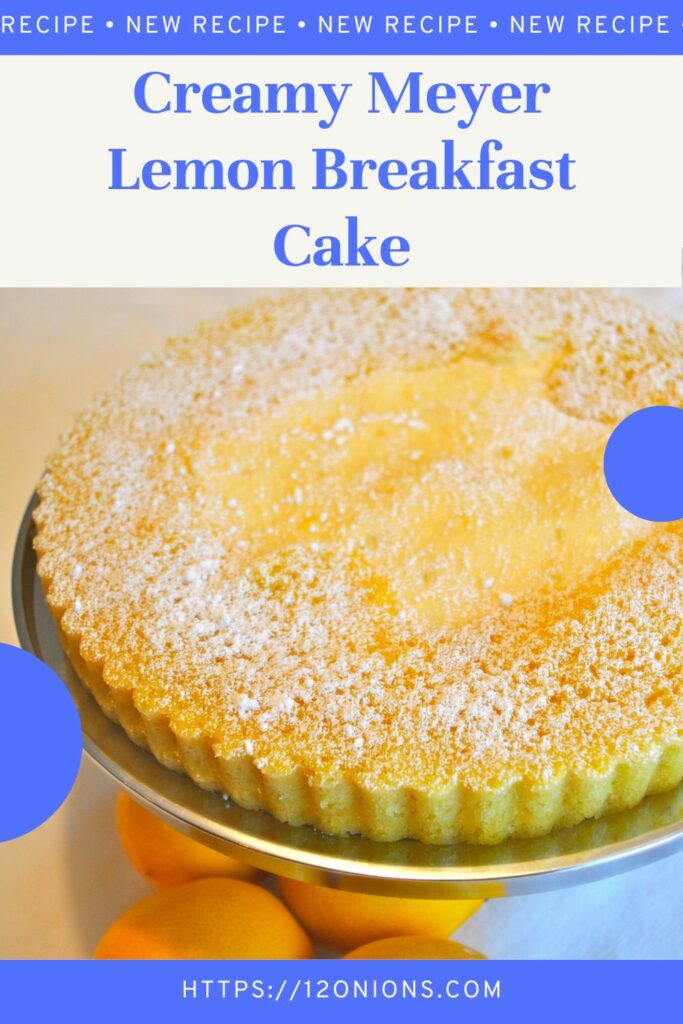 Creamy Meyer Lemon Breakfast Cake
...
Ingredients
Cream cheese filling:
8

oz

cream cheese

room temperature

1

cup

powdered sugar

1

egg

3

Tbsp

unsalted butter

melted

1

tsp

lemon extract

1/2

tsp

vanilla extract

zest from 1 lemon
Lemon Cake:
2/3

cup

all purpose flour

1/3

cup

sugar

2

tsp

baking powder

1/4

tsp

kosher salt

1/2

cup

1 stick unsalted butter, melted and slightly cooled

2

eggs

2

Tbsp

lemon juice

I used 2 Meyer lemons

1/2

tsp

vanilla extract

zest from 2 lemons
Instructions
Preheat oven to 325 degrees. Prepare a 10 inch tall-sided tart pan or 9 inch springform pan (see note below about pans), by lightly greasing the bottom and sides.

To make the filling, beat the cream cheese on medium speed in a stand mixer fitted with the paddle attachment, for several minutes until light and fluffy. Scrape down the sides of the bowl. Add the powdered sugar and mix for several minutes until light and fluffy. Scrape down the sides of the bowl again. Add the egg and scrape down the sides as needed. Mix in the butter, lemon extract, vanilla and zest. Do not overmix. Set aside.

To make the cake, in a large bowl, whisk together the flour, sugar, baking powder and salt. In another bowl, whisk the cooled butter, eggs, lemon juice, vanilla extract, and zest. Whisk the the butter mixture into the flour mixture, just until combined. Do not over mix.

Spread cake batter evenly into prepared pan. Pour cream cheese filling mixture over the top of the cake batter until it reaches 1/2 inch from the side. You should see a cake batter border 1/2 inch around the filling.

Bake for 30-35 minutes or until a toothpick inserted near the edge of the pan comes out clean. (Be sure to watch carefully at the end because it is very easy to overcook.) Cool on a wire rack for 10 minutes, remove edge of pan. Cool for an additional hour, and then refrigerate until cold. Serve with a light dusting of powdered sugar.
Notes
If you can't find Meyer Lemons or prefer to use regular lemons, you can easily substitute them in this recipe. Since I love citrus fruit, I'd be curious to see how this turns out using oranges or limes. Maybe for a future post…
The recipe originally called for a 9 inch springform pan, but I only had a 10 inch pan. I thought the pan would be too big, so I decided to try it with a tall 9.5 in tart pan and it ended up baking right at top of the pan. Next, time I think using the larger springform pan would work out just fine. There are a lot of options of pans that would work in this instance. You can use either a 9 or 10 inch springform pan, or tall-sided 9.5 or 10 inch tart pan. I think the fluted edges look pretty on the tart pan.
If you use a larger pan, you will need to reduce the amount of baking time. Be sure to watch the cake as you get towards the end of its baking time.
....Advertisements....
CONTINUE READING BELOW