..Advertisements..
Continue reading below
Look at all that crunchy goodness.  If you have never eaten homemade potato chips, now is the time to change all of that.  A bag of chips cost around $3.00 if you can buy them on sale.  Last night we had homemade tenderloin and chips.  Total to feed three people (who really enjoy their food) $5.00.  Yep I said three people for $5.00.  Before you run out to the store to buy a bag of chips, which has preservatives added, try making some homemade.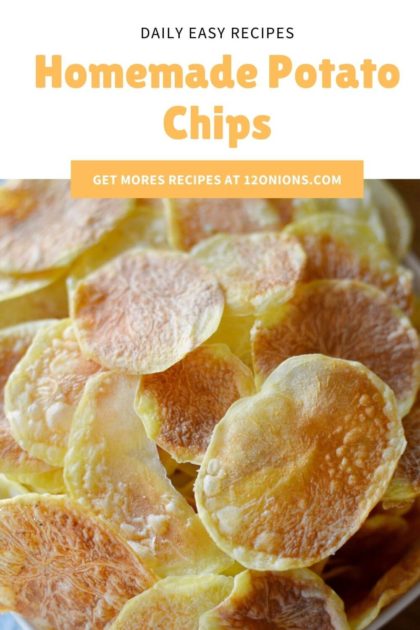 Crispy Homemade Potato Chips
...
Ingredients
3

average size potatoes

vegetable oil for frying.
Instructions
Wash and peel potatoes. Pictured above is a mandolin, I used to slice the potatoes. We like our chips nice and thin. Use whatever you have to slice your potatoes thick or thin (your choice)

In your cast-iron skillet or fry daddy heat up the vegetable oil. Carefully put your potato slices in the oil. Be sure not to crowd the slices. Turn to brown evenly. Drain on paper towel.
Notes
Optional: Season with salt, black pepper, vinegar and salt, garlic salt, the sky is the limit on how you want to season your chips. ENJOY!