..Advertisements..
Continue reading below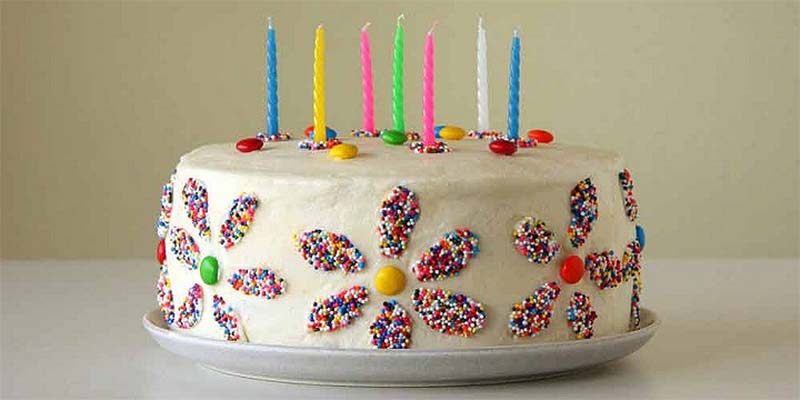 FUN WITH FLOWERS: Everyone will be asking how to make these colorful flowers. Pour sprinkles into a small, wide-mouth bowl. Melt the vanilla candy coating, place in a small zip lock back and snip the corner to use for piping. Working on small parchment paper squares (small enough to fit in a bowl), pipe flower petals then turn over and dip into the bowl of sprinkles. Set aside to harden for a couple of minutes. Candle rings can be made in the same manner. Place on the cake and apply colorful candies for the flower centers.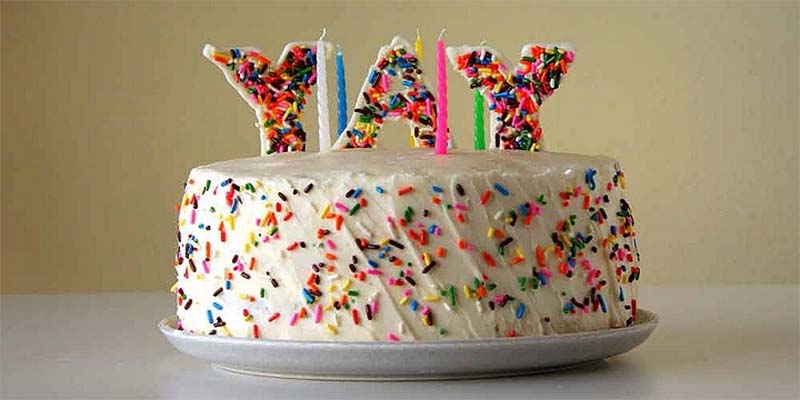 YAY FOR CAKE: Some people go to their happy place. This is the cake they find when they get there. Add sprinkles to cake sides soon after frosting. To make the letters, follow the process for making the sprinkle flowers above. You can create letters freehand or place the parchment over a guide. Pipe the outline of each letter first and let it set. Pipe additional coating into the center and spread to edges with a small spatula or knife before topping with sprinkles. Place on cake top and celebrate.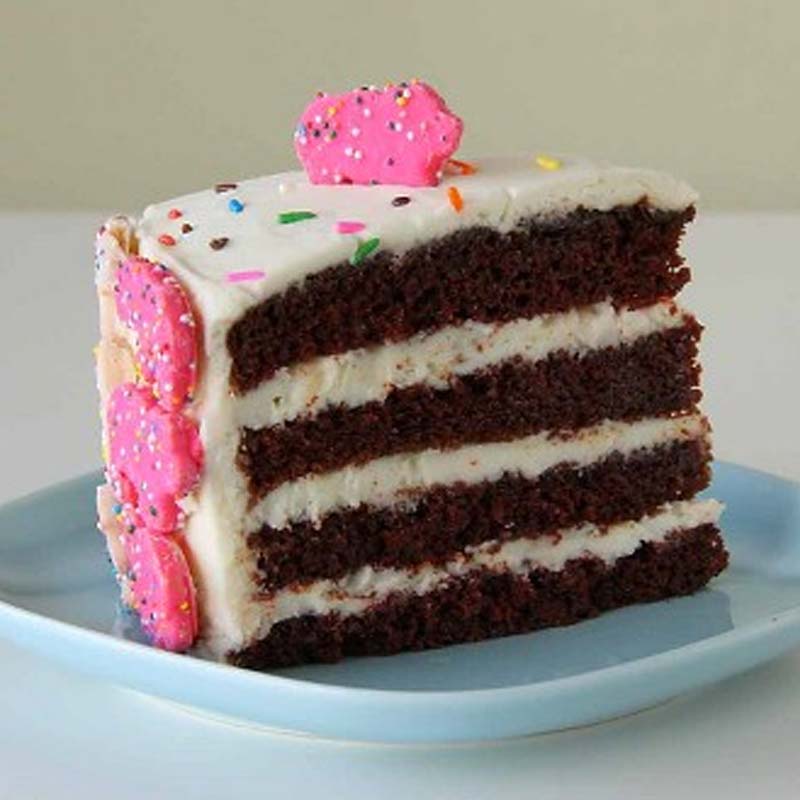 ...Advertisements...
CONTINUE READING BELOW