..Advertisements..
Continue reading below
My family loves citrus desserts–especially citrus desserts that can be whipped up without a substantial amount of effort. This easy, no-bake lemon pie is the perfect addition to our recipe arsenal: easy to put together, fantastic served cold, and a great combination of creamy flavors. While this recipe will need to be created well before you serve it, since it needs to be chilled for several hours before serving, it only requires a few minutes' preparation time in order to whip it up and have it ready to serve. We love to make this pie the day before, adding the whipped topping at the last minute before serving the pie.
Want to make this pie even simpler? You can use a pre-made graham cracker crust and store-bought whipped cream–it just won't have the faint lemon taste that using this homemade lemon whipped cream will give you. Stirring in a little lemon zest or lemon extract will allow you to quickly stir up a fresh, lemony whipped topping that will add a little something extra special to your pie.
Almost as much as I love citrus, I love no-bake desserts, especially during the hot summer months. I love being able to throw something together without having to turn on the oven–and this no-bake lemon pie means a cool, refreshing dessert on the table without having to worry about heating up the house. By making it ahead, I avoid the rush, so this is a favorite dish to take to potlucks, picnics, and other events. The last time I took it to a family dinner, I came home with nothing but crumbs left in the bottom of the pie plate!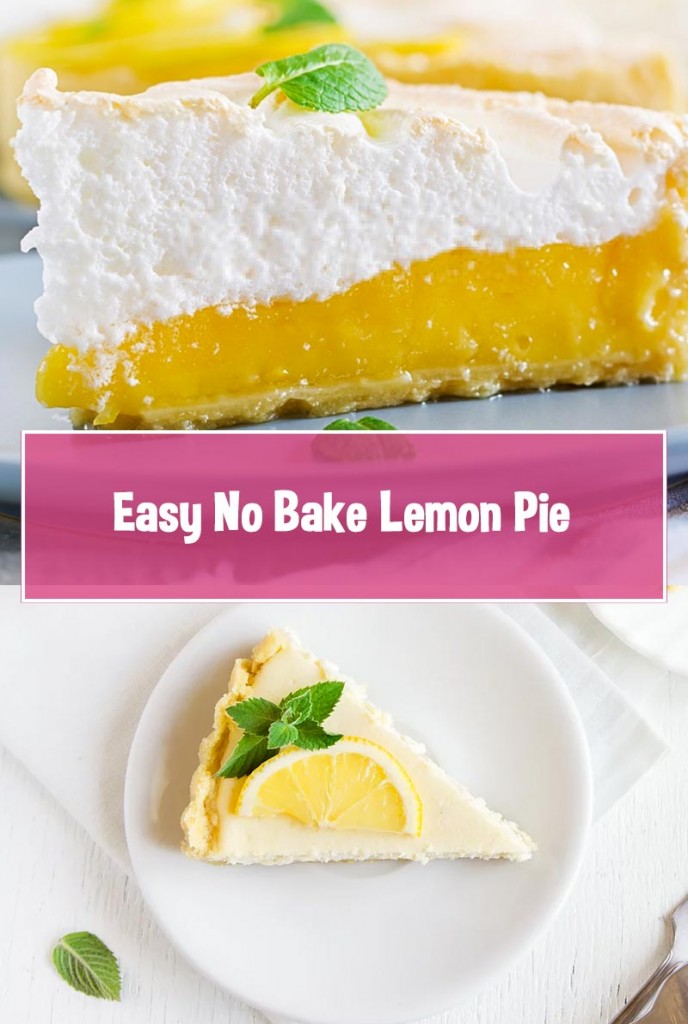 The Recipe
Ingredients:
Pie filling:
8 oz cream cheese, room temperature (If you need to soften it fast, place it in the microwave on defrost for 45 seconds)
2 cups milk, preferably whole
1 box lemon pudding mix (3.5 oz)
1 tbsp lemon zest
Crust:
1 1/2 cups graham cracker crumbs–you can make your own by grinding graham crackers in a food processor or high-speed blender
1/3 cup sugar
6 tbsp melted butter
Whipped topping:
1 cup heavy cream, very cold
2 tbsp powdered sugar
1 tsp vanilla extract
1 tbsp lemon zest
Garnish (raspberries, lemon slices, or mint)
Directions:
Mix the graham cracker crumbs, sugar, and melted butter in a small bowl, then press into a greased pie pan. Chill the pie crust while you make the rest of the pie.
Beat the cream cheese in a cold mixing bowl until smooth. Add pudding mix, beating until there are no lumps. Slowly beat in the milk, 1/2 cup or less at a time, beating until completely smooth. Add the lemon zest, then pour into the pie plate on top of the crust. Chill for at least three hours before serving.
Before serving, make the whipped topping. Place the heavy cream, powdered sugar, and vanilla extract in a cold mixing bowl. Beat with a wire whisk until stiff peaks form then spread over the top of the pie. Garnish with raspberries, lemon slices, or mint, and serve very cold.