..Advertisements..
Continue reading below
Would you like to know healthy eggplant recipes? Eggplant is a common vegetable with a common cooking ways of it. Some are just slices it, deep fry or mixed with a boiled vegetables recipe. Today, I'm going to give you a brilliant idea on how to cook another recipe of eggplant. Are you familiar with eggplant parmesan? If not, I have another version of healthier eggplant parmesan. I called it Healthy Eggplant Recipes with Parmesan. Why? Because this healthy eggplant recipes is not only an eggplant, there are eggs and cheese included too.
It has vitamin c, calcium, potassium and iron. To those who are in diet, this is the best for you because this recipe is low calorie, low cholesterol, and low sodium. This is good for people who have diabetes. If you are interested about these healthy eggplant recipes, see the listed ingredients below and its procedure. Follow the instructions accurately.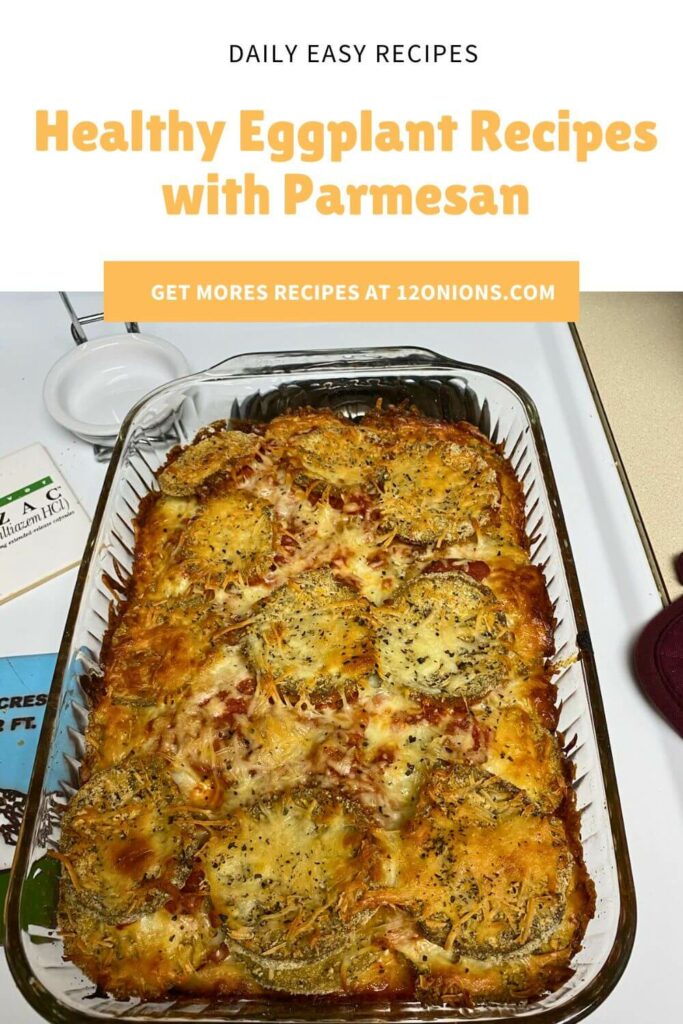 Healthy Baked Eggplant with Parmesan
...
Ingredients
2

eggplants

cut into 12 slices each

1 ½

teaspoon

salt

¾

cup

wheat flour

6

egg whites

2 ½

cup

bread crumbs

4

tablespoons

olive oil

Olive oil cooking spray

2

cans crushed tomatoes

4

tablespoons

shredded mozzarella cheese

Fresh basil for garnish
Instructions
In a chopping board, place the 2 towel paper and arrange the half slices eggplant on the top sprinkle it with salt. Cover it with two towel paper and top it with the half left slices of eggplant and sprinkle it with salt before covering with 2 towel paper. Let it sit for one hour at room temperature.

Pre heat the oven in 425 degrees Fahrenheit. Place the baking sheet into the rack to heat.

Beat the eggs and dip the eggplant into it, then in bread crumbs. Arrange in a 1st layer into a baking sheet then bake it in the pre-heated oven for 5 minutes.

In a size of 9×13 baking dish, pour the crushed tomato cans to cover the bottom. Place the layer the remaining eggplant into the sauce and pour the remaining tomato can and sprinkle it with mozzarella cheese. Do the same pattern and remember, it ends with mozzarella cheese on top.

In a pre-heated oven, bake it for 35 minutes.
I know this is not easy as much as you know but one thing I assure you, you can be a fast learner if you just follow the exact procedure on how to make this one. This Healthy eggplant recipes with Parmesan will bring you a healthy and delicious meal at all times.
....Advertisements....
CONTINUE READING BELOW