..Advertisements..
Continue reading below
Have you tried the Heavenly Dinner Roll?Well, If not, then you can try it today, or even right now! And to know about it, here's the simple procedures for you down below. Enjoy!
Hey guys! It's been a long day from vacation huh, and so sad because I just went back in posting recipes, sorry for I made some of you wait for about a couple of days.
Anyway, today, we will going to make the Heavenly Dinner Rolls, and I want you to be with me in making this recipe, of course to teach you and share you some of the unrevealed steps to make the Heavenly Dinner Rolls. Not just super yummy and delicious bread, but a very irresistible and hard to let go bread!
Okay, but first thing to do for now, is to prepare the things we will need in order to make the promise Heavenly Dinner Rolls. So, here's the list of the ingredients below.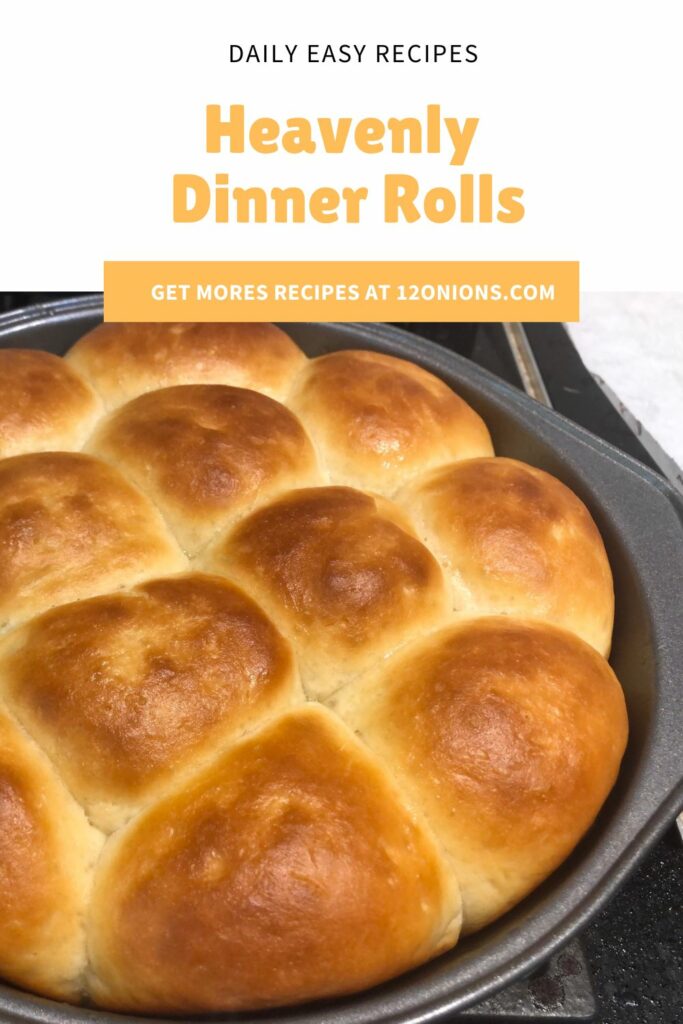 Heavenly Dinner Rolls
...
Ingredients
1

tsp.

of baking soda

½

oz.

of active dry yeast

7 1/2

cups

of flour

divided

2

tsp.

of baking powder

1/4

cup

of warm water

110 degrees F to 115 degrees F

1

tsp.

of salt

Melted butter or margarine

4

cups

of warm milk

110 degrees F to 115 degrees F

1

cup

of granulated sugar

1

cup

of shortening

When you're done preparing the said list of ingredients that are listed above

then we can now proceed into our baking! So, make sure that above list are all there before going to the steps! Okay?
Instructions
Dissolve the yeast in water in a mixing bowl.

And then, add the milk together with the sugar, shortening and 4 cups of flour and then beat them all until turns smooth.

Cover it and let it rise in a warm place for about 2 hours

After that, you can add the baking powder and then followed by a baking soda, salt and enough remaining flour to form soft and slightly sticky dough.

And then, after mixing, cover and then take it into refrigerator until it is ready to use.

Next if the dough is ready, turn it onto a heavily floured surface and then pat it to 1/2-inch of thickness.

And cut it with a biscuit cutter or drop it by 1/4 cups that is full onto greased baking sheets.

Cover it, and then let it rise until nearly doubled just for about 30 minutes.

After that 30 minutes, bake it at 350 degrees F oven for about 10 to 15 minutes or until it becomes lightly browned.

And don't forget to brush each tops with butter if you ever you want.

And to remind you, dough may be refrigerated up to 3 days and then, punch down each day.
And now that you have finally completed the baking process of Heavenly Dinner Rolls, you can now serve it and shared it with your family, friends and other colleagues'.
....Advertisements....
CONTINUE READING BELOW