..Advertisements..
Continue reading below
Oh, what a delightful start to my morning! This unique and flavorsome Mexican breakfast casserole has truly amazed me with its spiciness and sauciness. I never imagined I could create something so fantastic, but here it is—wow!
I must share the story of how this delightful dish came to be. It all began after a restless night's sleep due to my neighbor's incessantly barking dog. Determined not to let it ruin my morning, I decided to rise early and settle on the couch with my laptop. I posted about my sleepless night on Twitter, and to my surprise, my friend Marco responded with a cooking challenge.
Initially, I took it as a joke, but when Marco shared his recipe and I discovered that all the ingredients were conveniently waiting in my fridge, I decided to give it a try. I embarked on this culinary adventure, dedicating just one hour of my time.
After the hour had passed, I eagerly opened the oven and was greeted by the enticing aroma of the Mexican breakfast casserole. My body awakened, and with fork in hand, I couldn't help but exclaim, "Wow!" With such simple ingredients listed below, I had managed to create a perfect dish. Thanks, Marco!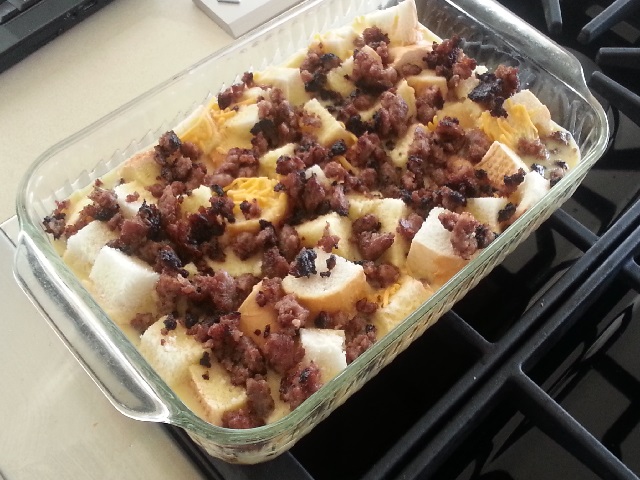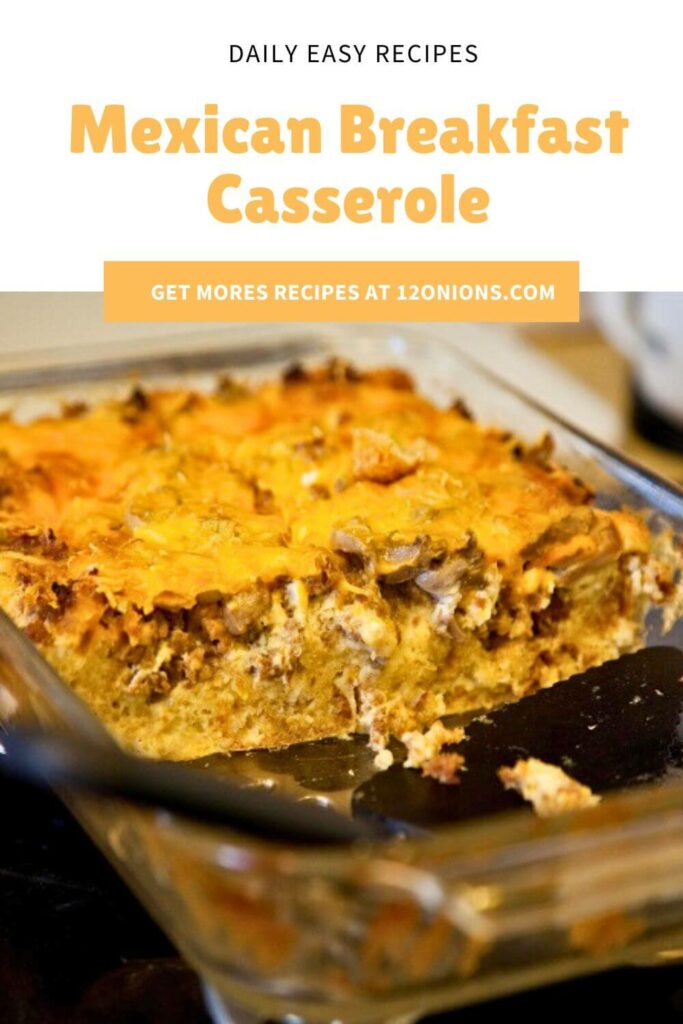 Mexican Breakfast Casserole
...
Ingredients
4

cans of mild green chilies

whole (drained and seeded)

6

oz.

Mexican farmer's cheese

finely chopped

8

large eggs

beaten

1/2

onion

finely chopped

1/4

tsp.

black pepper

6

oz.

chorizo

1/4

tsp.

salt
Instructions
Preheat the oven to 350 degrees Fahrenheit.

Grease a square glass baking dish with vegetable spray.

In a skillet, cook the chorizo. When nearly done, add the onions and sauté until cooked through.

Slice the chilies lengthwise, open them up, and remove any seeds and membranes.

Create a layer at the bottom of the baking dish using half of the chilies.

In a mixing bowl, whisk together the beaten eggs, salt, and black pepper.

Sprinkle half of the chorizo mixture over the layered chilies, followed by half of the finely chopped cheese.

Pour half of the beaten eggs over the top as the next layer.

Create another layer using the remaining chilies.

Repeat the layering process with the remaining chorizo and cheese, just as before.

Pour the remaining beaten eggs over the top layer.

Bake the casserole for approximately 30 to 40 minutes, or until a toothpick inserted in the center comes out clean.

Once baked, allow the casserole to cool for about 5 minutes.

Cut it into sections and serve with salsa poured over the top, alongside warm flour tortillas.
....Advertisements....
CONTINUE READING BELOW