..Advertisements..
Continue reading below
Everyone deserves a little something sweet in their lives, especially on special occasions. Sometimes, it's difficult to find a diabetic-friendly recipe: one that is low in sugar and will fit the needs of someone who struggles to maintain their blood sugar.
Enter this diabetic-friendly, no-bake, sugar-free, strawberry cheesecake.
Let's break that down for just a minute: it's diabetic-friendly, which means that everyone at the party is likely to be able to enjoy it. There's no added sugar (making it a lower-calorie alternative for friends on a diet). And, it's no-bake, which means you don't even have to turn on the oven to make this amazing cheesecake happen.
Sign me up!
If you don't need to worry about making the cheesecake sugar free, you can always use regular pudding mix instead of the sugar-free version. Though it will add a little bit to the calorie count, it will also prevent problems in anyone sensitive to artificial sweeteners. I also like to shake it up every once in a while by adding different flavors to the cheesecake, instead of the strawberries. Drizzle with chocolate syrup, serve it up with a peanut butter swirl, or use blueberries or blackberries instead of strawberries to add a unique pop of color and a new flavor: the possibilities are endless!
This cheesecake is best served very cold; however, I've been known to eat the batter with a spoon while I'm making it, so if you don't need your cheesecake to be fully set before eating, feel free to indulge your sweet tooth whenever you like. This is the ideal summer dessert for any occasion or the perfect addition to any dessert table.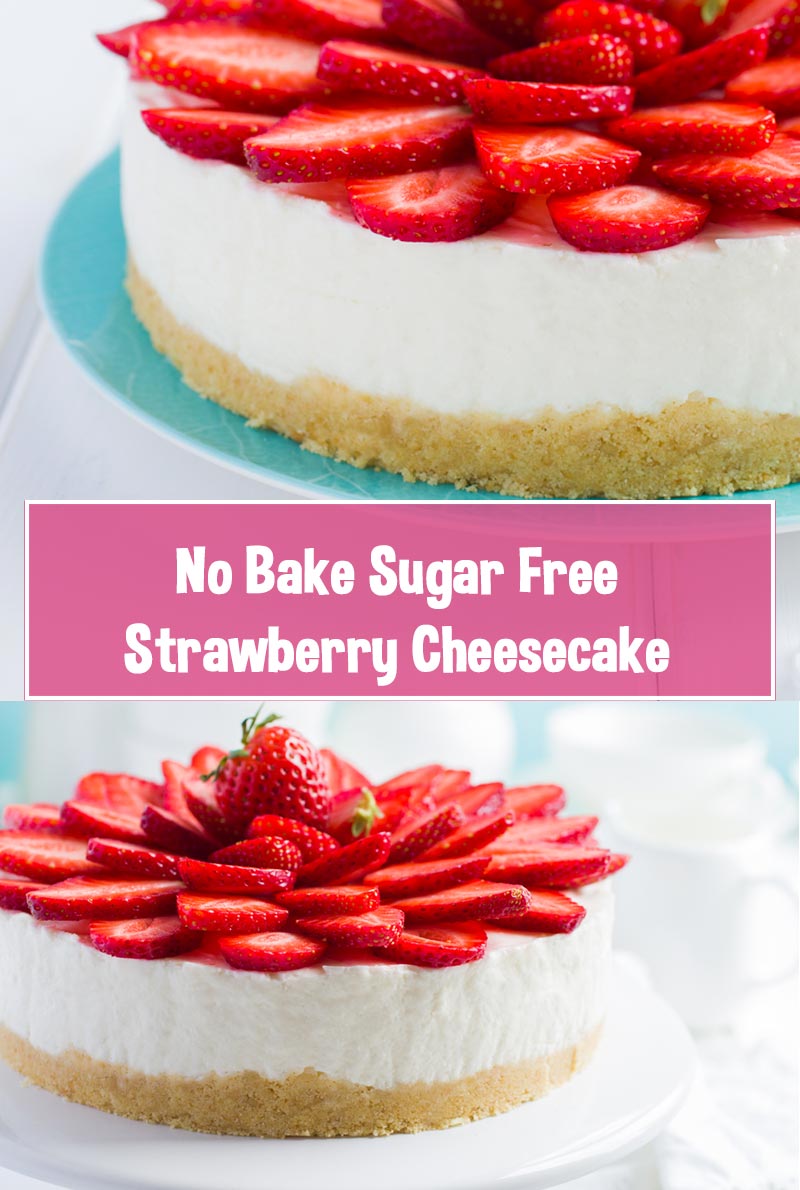 ...Advertisements...
CONTINUE READING BELOW