..Advertisements..
Continue reading below
It's the time of year when citrus is in season and I love the scent of citrus fruits.  I am a warm weather person, and they make me feel like it's just a little bit warmer outside in this cold winter as I anxiously await spring.  With the gorgeous abundant selection of citrus fruits in the grocery store, I decided I had to make something with oranges.
The orange flavor in these muffins is very light and not at all overpowering.  My daughter is quite a picky eater and she even liked these!  To lighten things up a bit, I used 1% milk and low-fat sour cream.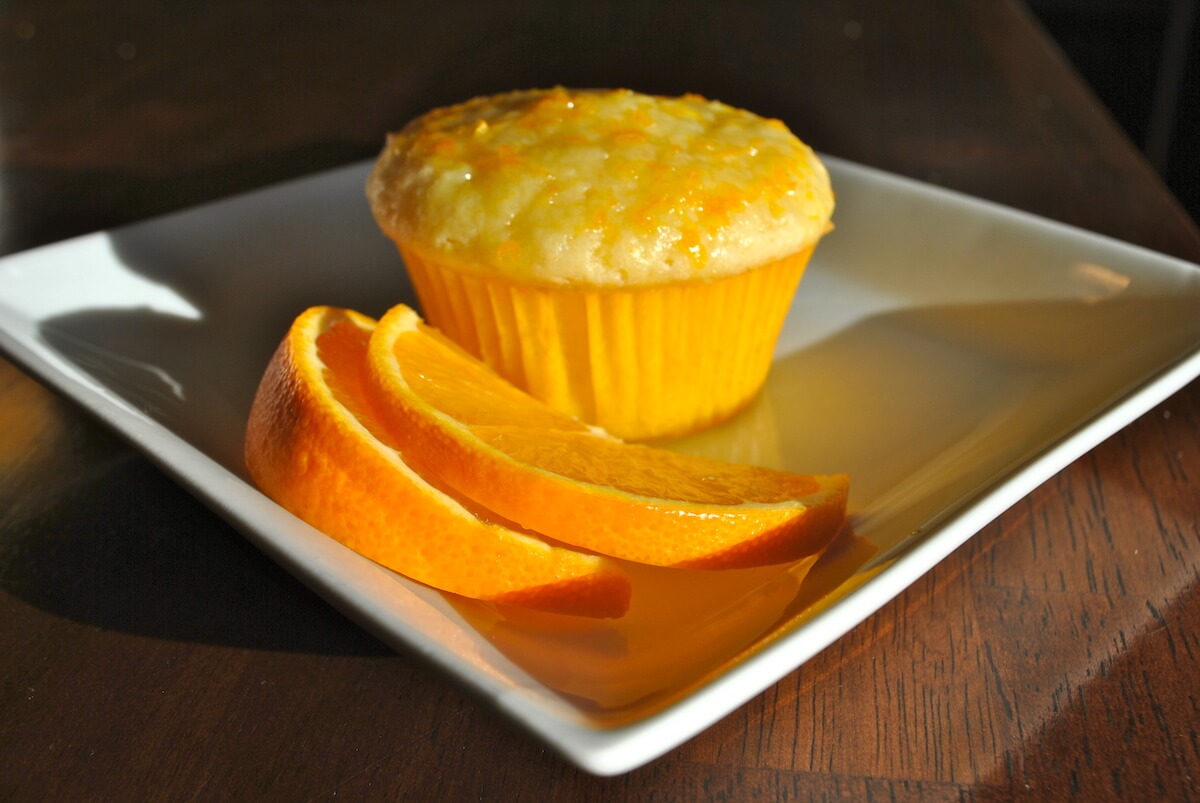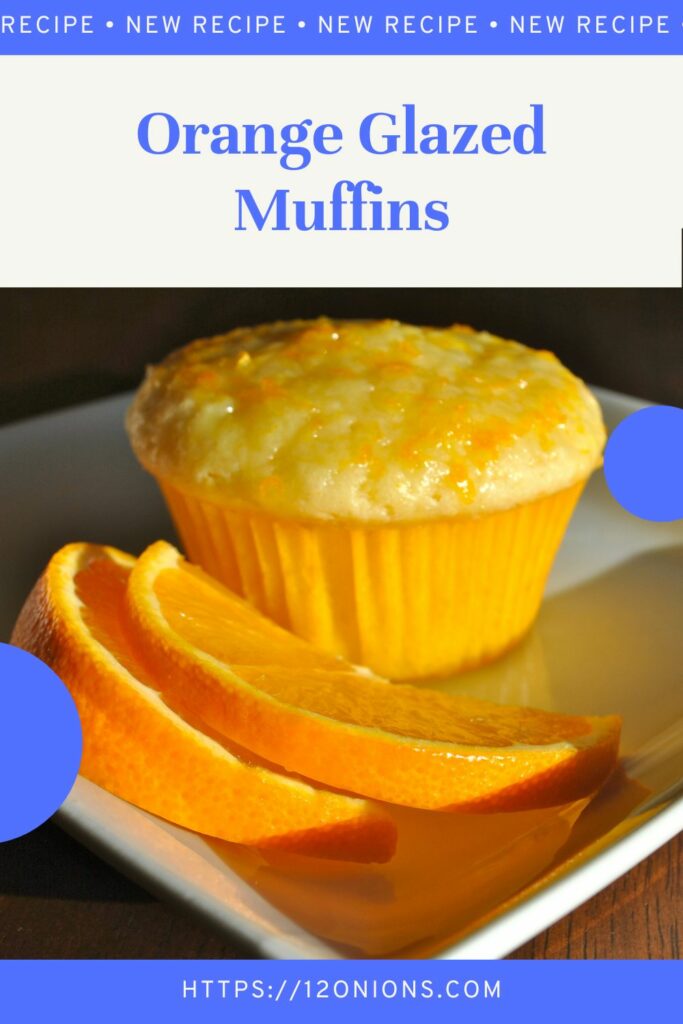 Orange Glazed Muffins
...
Ingredients
Muffin Ingredients:
1

cup

milk

1/2

cup

freshly squeezed orange juice

from 2-3 oranges

1/2

cup

sour cream

2

large eggs

2

sticks

16 oz unsalted butter, melted and slightly cooled

3 1/2

cups

all-purpose flour

1

cup

sugar

1 1/2

Tbsp

baking powder

1/2

tsp

salt

zest from 1 orange
Ingredients for the Glaze:
1/4

cup

freshly squeezed orange juice

from 1-2 oranges

1 1/2

cups

powdered sugar

zest from 1 orange
Instructions
Preheat the oven to 350 degrees. Line a muffin pan(s) with 20 muffin liners. In a medium mixing bowl (or 4 cup glass measuring cup), combine the wet ingredients: milk, juice, sour cream, eggs and butter. Whisk to blend. This mixture can become very lumpy if your butter is hot, so be sure to cool it a bit. You don't want to cook your eggs!

In a very large bowl, combine the dry ingredients: flour, sugar, baking powder, and salt. Whisk to blend. Pour the wet ingredients into the dry and stir until just combined. Gently stir in the orange zest.

Fill each muffin cup 2/3 full. Bake 18-22 minutes, or until a toothpick inserted in the center comes out clean. Let cool 5-10 minutes in pan. Transfer to a wire rack placed over a baking sheet.

To make the glaze, combine all ingredients in a small bowl. Add more juice to thin glaze, if needed (or more powdered sugar to thicken). While the muffins are still warm, gently spoon or drizzle glaze over the top of each muffin. This recipe made quite a bit of glaze so I reglazed my muffins several times to enhance the orange flavor. Feel free to use as little or as much as you like! Allow the glaze to set before storing in an airtight container.
Notes
Tips and Thoughts:
If you'd like more orange flavor, you could add a teaspoon of orange extract or use more orange zest.
*One of the most indispensable kitchen tools that I own is a Microplane Zester/Grater. This tool is great for zesting citrus fruits and finely grating cheese, chocolate, and ginger. I highly recommending getting one if you don't already own one!
I recommend using organic oranges if possible.
*Another great way to add a little more orange flavor to the muffins (or other baked goods, whipped cream, or yogurt) is to make orange or citrus sugar.*
Citrus Sugar
Cut long strips of orange zest (or other citrus fruit such as: lemon, lime, or grapefruit) from an orange.  Trim any white pith (pith is bitter so be sure you don't have any on your zest).  Mix into a large airtight container of granulated sugar.  Do not open for 2 weeks.  Use as desired!
....Advertisements....
CONTINUE READING BELOW