..Advertisements..
Continue reading below
When Thanksgiving rolls around, I usually have more than enough cooking on my plate. With a huge family and multiple meals to attend, not to mention a quiet weekend-after-Thanksgiving celebration with our closest friends and family, the kitchen is usually filled to capacity.
That means that what I desperately need when the time comes to put Thanksgiving dinner together, is easy recipes that will go together in a snap. I don't want to spend all day dealing with bread, especially when there are so many other tasty dishes to put together but I also have a reputation to uphold, and that means I'm not going to the grocery store and grabbing the nearest bag of bread, either.
Enter these rolls.
With a few simple ingredients most of them you probably already have on hand, especially if you're prepping Thanksgiving dinner you can throw together stunning rolls that will wow your family, impress your friends, and leave everyone wondering just how long you've been slaving away in the kitchen to put together the perfect meal. Last Thanksgiving, when I put these on the table, there were some dropped jaws and questions about just how long I'd spent working on Thanksgiving dinner.
The answer? A secretive smile. (A girl can't give away all of her secrets, right?)
Are you ready to add that extra something special to your Thanksgiving dinner table? These rolls are the perfect addition and a great way to show off your talents in the kitchen. They're even a great dish for Thanksgiving potlucks or for people who struggle with what to bring to the table!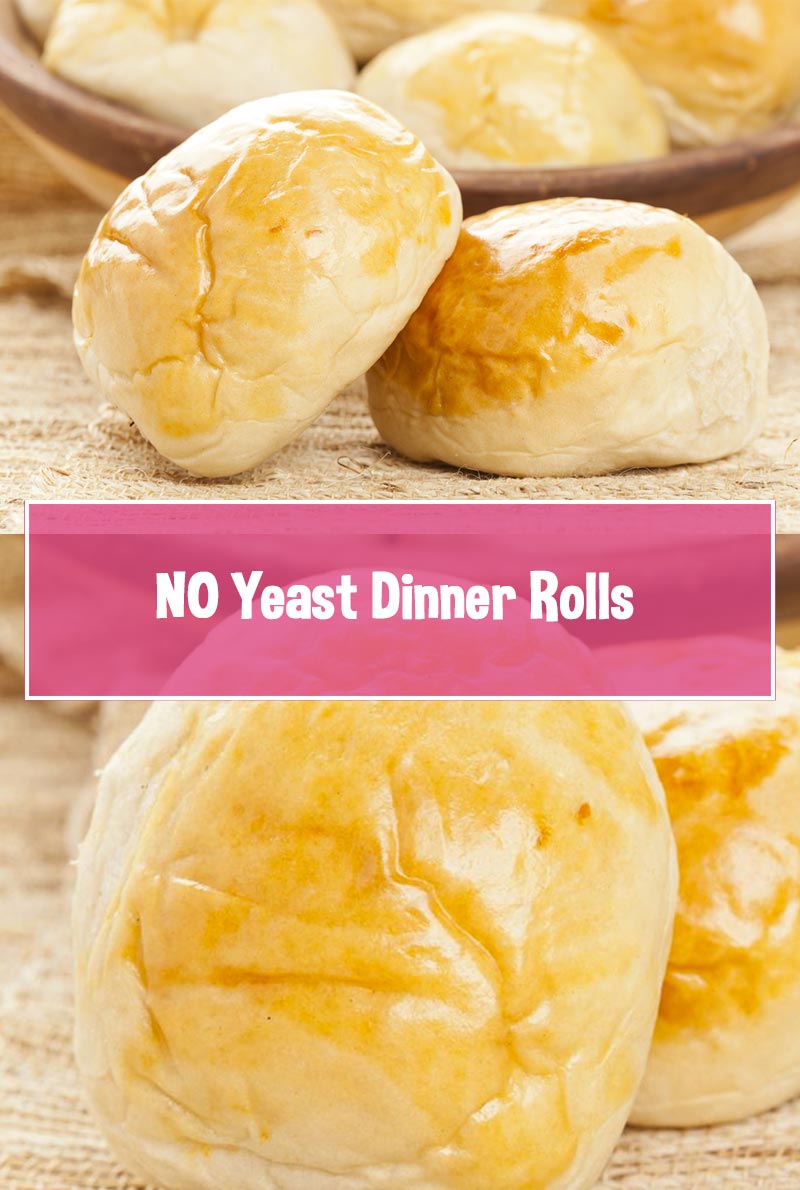 The recipe makes four rolls. You can easily double it or triple it to meet the size of your family; however, past a certain point, the dough becomes a little much to handle if you keep increasing the size of the recipe. Luckily, these rolls are so simple to throw together that if you need to make more than one batch, you won't have any trouble fitting it into your schedule for the day.
No-Yeast Thanksgiving Dinner Rolls Recipe:
Ingredients :
1 cup flour (either all-purpose or whole wheat)
1 tsp baking powder
1/2 tsp salt
1/2 cup whole milk (add 2 tbsp if using whole wheat flour)
2 tablespoons full-fat yogurt or sour cream
Directions:
Preheat your oven to 350 degrees F and grease muffin tin cups to hold the bread. Silicone liners can make getting the bread (and any other muffins and cupcakes) out of your muffin tin a snap!
Sift together the dry ingredients. Gradually stir in the milk and yogurt or sour cream with a wooden spoon. As the mixture grows thicker, oil your hands to prevent sticking and knead until all ingredients are fully incorporated.
Divide the dough into four pieces of roughly the same size and place them in the greased muffin cups. Bake for 12-15 minutes, rotating halfway through.
Recipe Additions:
This is a versatile recipe that can be altered to fit your family's tastes and the theme of your meal. Try adding herbs, nuts, or seeds to the batter for a unique taste, or brush with olive oil and sprinkle seeds on top for an extra crunch.
....Advertisements....
CONTINUE READING BELOW