..Advertisements..
Continue reading below
Brussels sprouts are one of those vegetables that I only recently purchased fresh instead of frozen for us to have with meals. My college roommate, Ursula, introduced me to Brussels sprouts (I don't remember eating them as a child) by making them with onions and grapes! That was a delicious combination that made me fall in love with these cute little cabbages.
Roasting vegetables is definitely my favorite way to prepare them. Roasting offers so much flavor and it's so easy! Throw them in the oven with olive oil, salt, and pepper and you're done! Brussels sprouts are no different and fresh Brussels sprouts are that much better than the frozen variety, although I will still use the frozen type when necessary. A girl's gotta eat!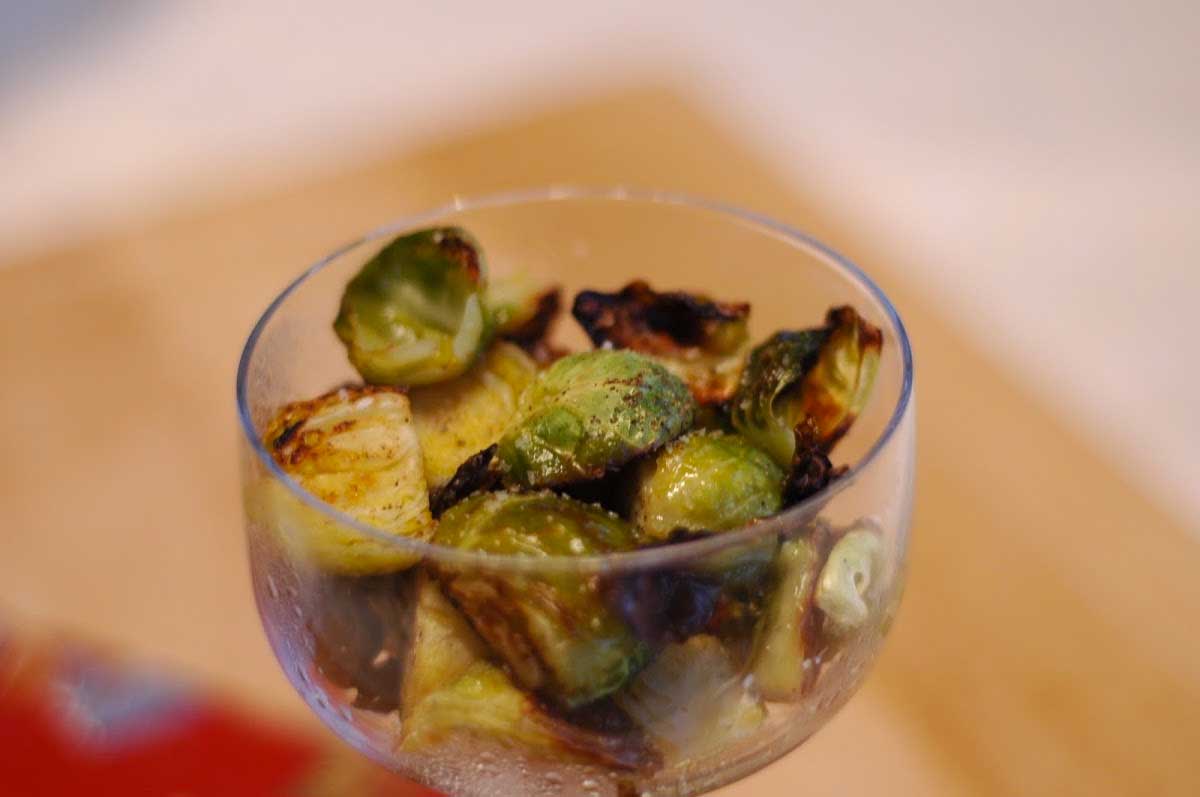 Roasted Brussels Sprouts
Ingredients:
Brussels sprouts, cleaned
Extra virgin olive oil
Kosher salt
Freshly ground black pepper
Directions:
1. Preheat the oven to 400 degrees. Line a baking sheet with aluminum foil and spray lightly with cooking spray. Set aside.
2. Cut the bottoms off of the clean Brussels sprouts and halve or quarter them, depending on the size.
3. In a bowl, toss together Brussels sprouts, enough olive oil to coat, and salt & pepper to taste. Spread Brussels sprouts onto prepared sheet in an even layer.
4. Roast in the oven for 15-20 minutes, checking often and stirring halfway through until Brussels sprouts are fork-tender and beginning to brown.