..Advertisements..
Continue reading below
Have you ever wondered why they're called Brussels sprouts and not Brussel sprouts? It's a small detail that often goes unnoticed, just like the hidden potential of this amazing vegetable. Brussels sprouts have been unfairly dismissed by many due to unfavorable cooking methods. However, I implore you to set aside any preconceived notions and embark on a culinary adventure with me. Brace yourself for a side dish that will forever change your perception of Brussels sprouts – Sauteed Brussels Sprouts with Bacon!
Imagine the tantalizing aroma of sizzling bacon, perfectly complemented by the earthy flavors of tender Brussels sprouts. This recipe combines the savory allure of bacon with the wholesome goodness of fresh vegetables. It's a match made in culinary heaven, and I guarantee you won't be able to resist its irresistible charm.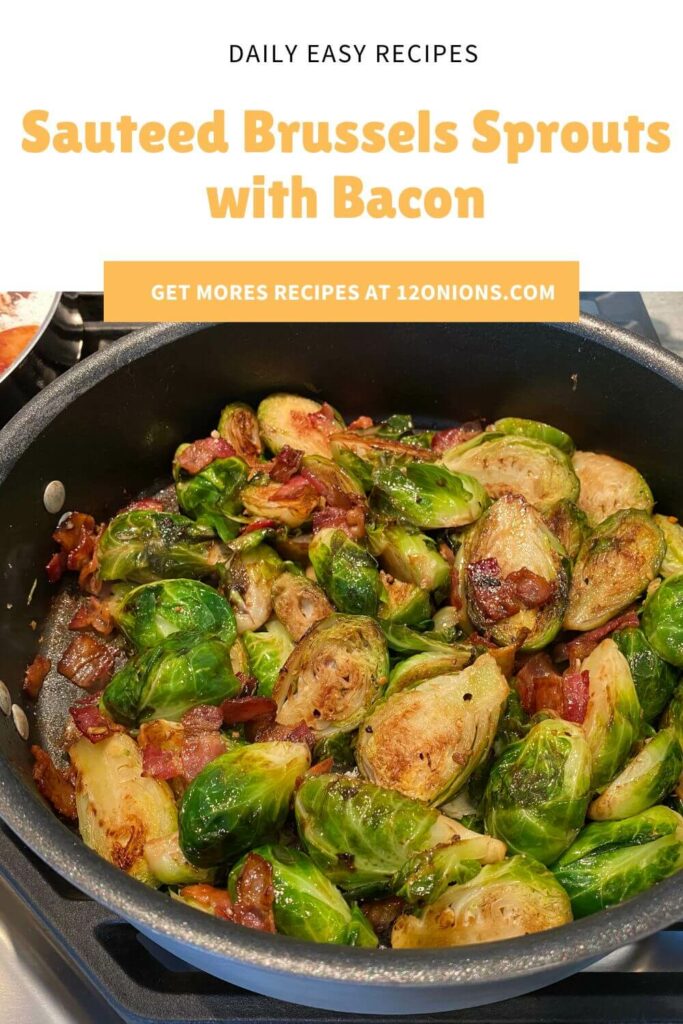 Sauteed Brussels Sprouts with Bacon
...
Ingredients
1

pound

fresh Brussels sprouts

2

TBSP

coconut oil

4

slices

of bacon

cut into bite sized pieces (pork or turkey, if using turkey add 2 TBSP more oil)

1/4

cup

of water

1

Tbsp

balsamic vinegar

1/2

tsp

salt

1/4

tsp

pepper

2

cloves

garlic or 1/4 tsp garlic powder

1

tsp

nutritional yeast

1

TBSP

Parmesan cheese

green can is fine
Instructions
Cut Brussels sprouts into quarters.

Heat a large skillet over medium heat.

Add bacon to skillet and allow fat to begin to render. If using turkey bacon be sure to add 2 TBSP of coconut oil with the bacon pieces.

Add remaining oil to pan along with Brussels sprouts.

Saute Brussels, stirring often for 6-8 minutes until they are tender and starting to brown.

Add water, balsamic, salt and pepper, cover and steam for 5 minutes.

Remove cover, add garlic, nutritional yeast and Parmesan cheese, stir to combine. Saute for 2-4 more minutes.
....Advertisements....
CONTINUE READING BELOW