..Advertisements..
Continue reading below
We started construction on our master bathroom about five weeks ago. It's been a long five weeks since we've been living in our second bedroom and the rest of our condo is cluttered with boxes……not fun. Thankfully, there's an end in sight and hopefully (:::knocks on wood:::) everything will be finished this week and we can put our condo back in order and finally set up her nursery (yay!). To get the construction men working faster show my appreciation I decided to bake something for our construction men to snack on last week. After taking way too long to decide what to bake I finally chose these delicious snickerdoodle muffins.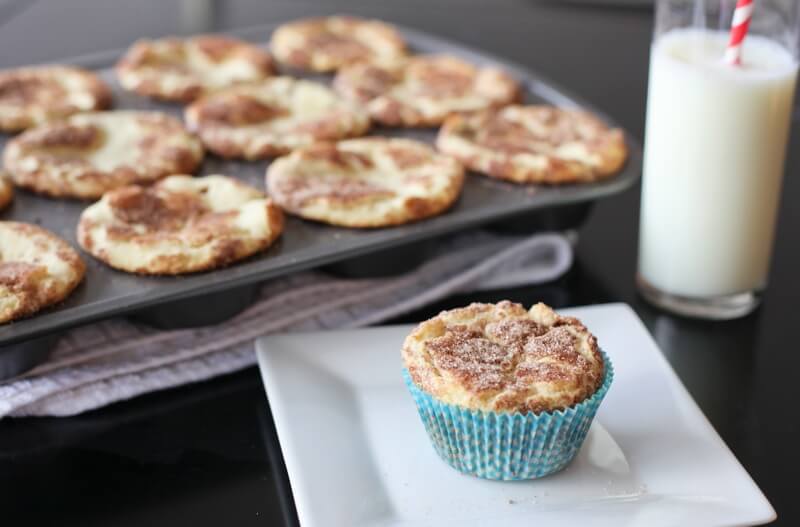 These muffins should seriously be named "Crack Muffins" since they are so addicting. I'm not kidding, they are so good that my husband told me several times to put these on my blog after eating a couple. If you like to get your hands dirty while you bake, these are definitely the muffins for you. You scoop the batter out with an ice cream scoop, small measuring cup, or your hands and place it in a bowl filled with cinnamon sugar. The messy part is covering the batter entirely with cinnamon sugar and putting it in the cupcake liners. Your hands will get a little messy, but it's so worth it!
If you really want to go all out, serve the muffins warm with a side of ice cream.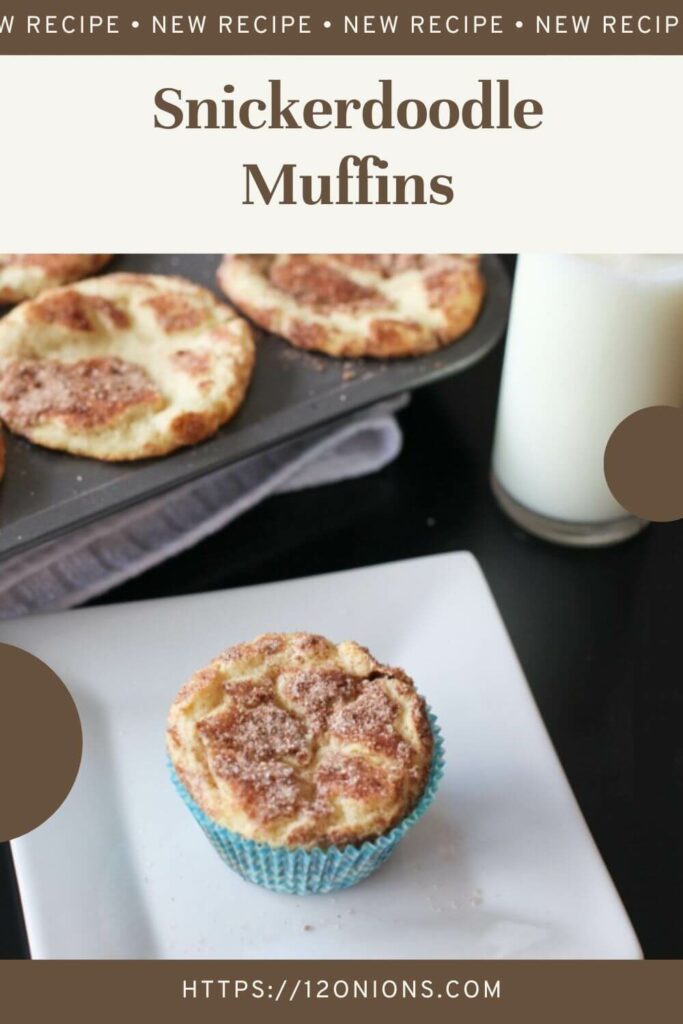 Snickerdoodle Muffins
...
Ingredients
1

cup

unsalted butter

at room temperature

1

cup

sugar

2

whole eggs

2

teaspoons

vanilla

2 ¼

cups

flour

¾

teaspoons

baking powder

¾

teaspoons

baking soda

¾

teaspoons

cream of tartar

½

teaspoons

salt

1

cup

sour cream

¼

cups

buttermilk
For the topping:
⅔

cups

sugar

2

tablespoons

cinnamon
Instructions
Preheat the oven to 350ºF. Line 12 muffin cups with paper liners (they are too fragile for just cooking spray). Set pan aside.

In the bowl of a mixer, combine the butter and sugar and cream until fluffy. Add the eggs and vanilla and combine.

In a separate bowl, combine the dry ingredients. Add half of the dry ingredients to the mixing bowl and stir to combine. Add the sour cream and buttermilk and mix to combine. Add the rest of the dry ingredients and mix until you have a smooth batter.

In a small bowl, combine the sugar and cinnamon for the topping.

Use an ice cream scooper and plop a scoop of batter into the bowl with the sugar and cinnamon. Gently roll the batter in the sugar and cinnamon. Place the ball into the paper liner.

When you have completed all of the muffins, sprinkle the leftover cinnamon sugar onto the tops of all of the muffins.

Bake the muffins at 350ºF for about 16-18 minutes or until they are golden on top and just baked through.
....Advertisements....
CONTINUE READING BELOW