..Advertisements..
Continue reading below
He asks for this one every few weeks especially in the winter when we are fighting the cold snow and icy days here in Michigan 🙂 Its delicious and filling without being too heavy and leftovers are even better.
When the chilly winter winds howl outside, there's nothing quite like a warm and hearty meal to lift the spirits. Swedish meatballs, with their tender texture and flavorful aroma, are a perfect dish to satisfy the whole family. This kid-friendly recipe is a delightful combination of ground beef, ground turkey, and aromatic spices, all smothered in a creamy and savory sauce. Whether you're battling the cold snow in Michigan or simply craving a comforting meal, Swedish meatballs are sure to become a family favorite. So, let's dive into the recipe and learn how to prepare this delicious treat!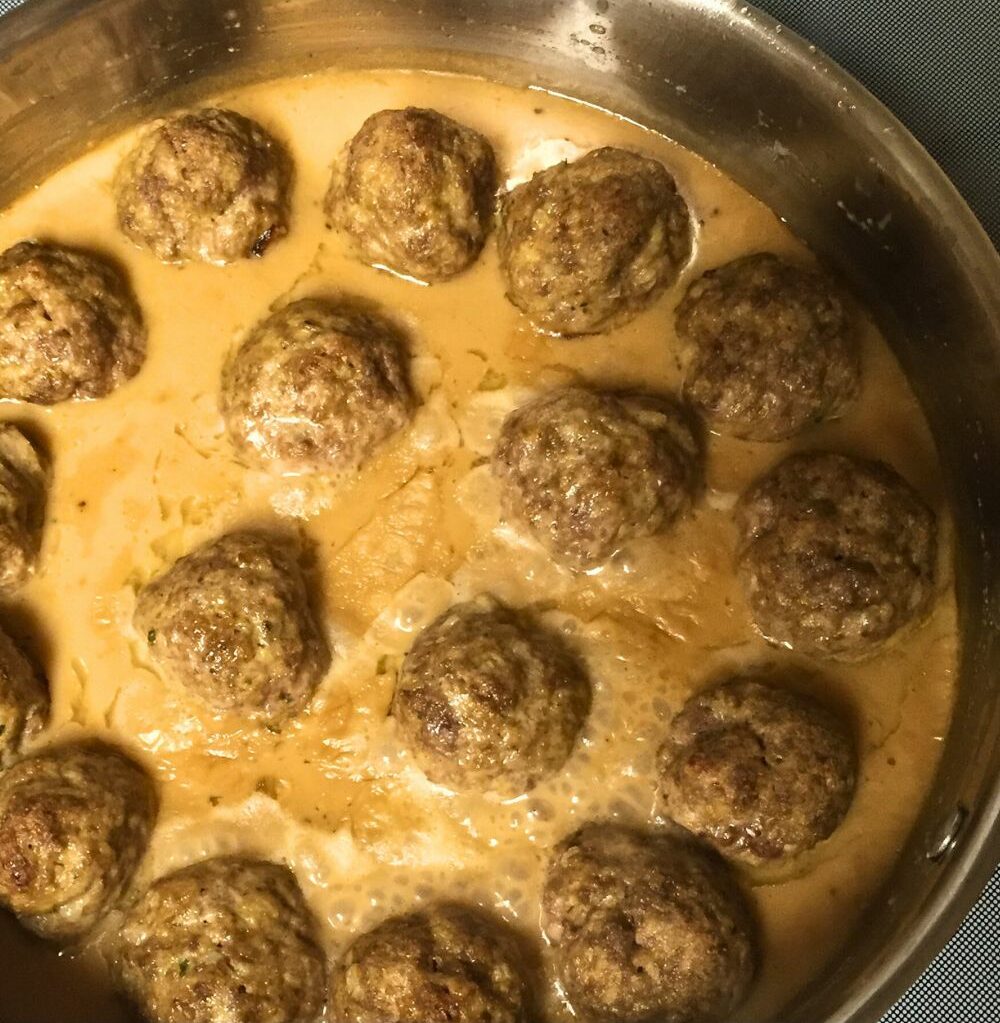 Can I use different types of meat for Swedish meatballs?
Absolutely! This recipe calls for a combination of ground beef and ground turkey, but you can customize it to your preference. Ground chicken can be used as a leaner alternative, and you can even experiment with a mix of meats to create your own unique flavor.
Can I make the meatballs ahead of time?
Certainly! You can prepare the meatballs in advance and refrigerate them until you're ready to cook. Just make sure to store them in an airtight container. When it's time to cook, follow the directions for browning the meatballs before transferring them to the oven.
What can I serve with Swedish meatballs besides noodles or rice?
While buttered noodles and rice are classic accompaniments, Swedish meatballs also pair well with mashed potatoes or lingonberry jam. For a healthier option, you can serve them with steamed vegetables or a crisp salad.
Can I freeze Swedish meatballs?
Absolutely! Swedish meatballs freeze well, making them a convenient option for meal prep. After baking the meatballs and allowing them to cool, place them in an airtight container or freezer bag. They can be stored in the freezer for up to 3 months. When you're ready to enjoy them, thaw them in the refrigerator overnight and reheat them in a skillet or the oven.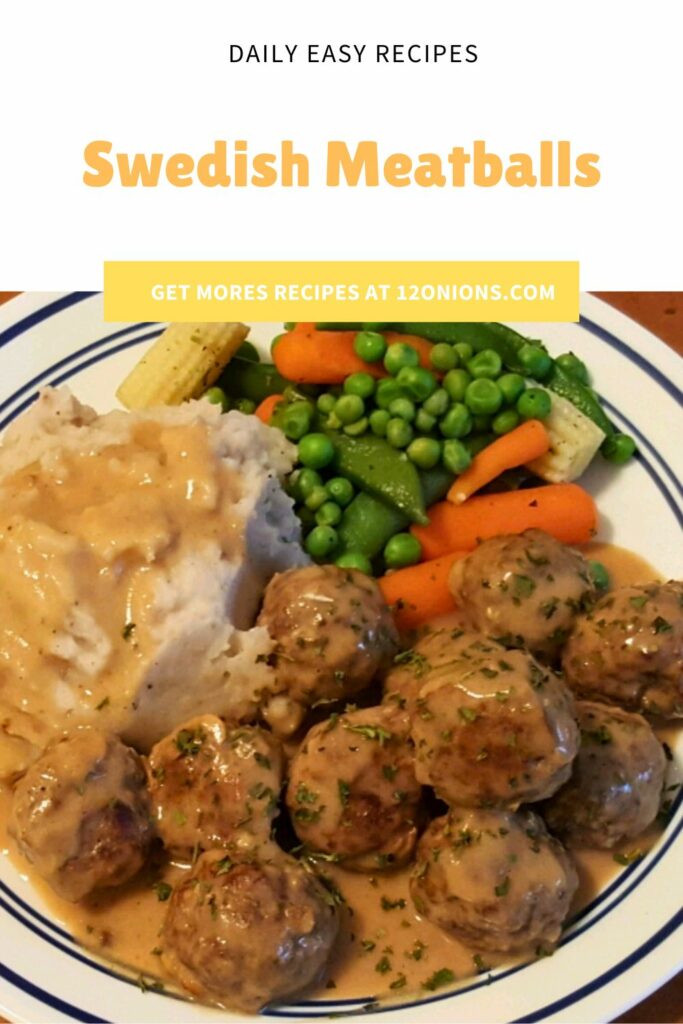 Swedish Meatballs (Kid Friendly)
...
Ingredients
2

slices

bread ~ Old French bread works great!

1/2

cup

heavy cream

1

teaspoon

butter

1

small onion

minced

2/3

pound

ground beef

1/3

pound

finely ground turkey

1

egg

2

cloves

garlic minced

1/4

teaspoon

ground nutmeg

1/4

teaspoon

ground allspice

1

tablespoon

butter

2 1/2

cups

beef broth

1/2

package of button mushrooms ~ sliced

3

tablespoons

all-purpose flour

or as needed

1-

pint

heavy cream

salt and black pepper
Instructions
Preheat your oven to 350 degrees

In a small bowl crumble your bread and add in the cream to let it soak.

Melt butter in a skillet and add in your onions, cooking until they are a little brown. Add in two cloves of minced garlic and cook for just a few minutes and remove from heat.

While the onions/garlic are cooking you can mix together your ground beef, ground meat, egg,, salt, black pepper, nutmeg, and allspice. Add in your cooked onions and garlic, Lightly mix in the bread crumbs and cream. This mixture is formed into balls and dropped into a hot skillet with melted butter and cooked until browned on all sides.

Move your meatballs into an oven-safe dish. Pour your pan drippings into a saucepan and mix in your flour to make a roux ( this will thicken your sauce ) and slowly add in your beef broth. Bring this mix up to a boil whisking nonstop to thicken. Add in the mushrooms and remove from heat, add in your cream and pour over your meatballs in the baking dish. Cover with foil and bake for 30 - 40 minutes. Serve over buttered noodles or rice!
....Advertisements....
CONTINUE READING BELOW