..Advertisements..
Continue reading below
Do you ever just really, really want comfort food for dinner?
Regardless of the time of year, there are times when my family just wants to sit down to a comforting, rich dish, filled with many of our favorite flavors and this amazing beef bourguignon is one of my favorite ways to accomplish that at dinner time.
My husband knows when he walks in the door after work to these familiar smells that I've spent the evening working on something special, and dinner is going to be fantastic. The best part is, most of the work is done in the simmering: while it is a multi-step recipe, my participation in the process doesn't take that long, so I'm free to spend time on something else while the recipe is cooking away in the oven. I can even take the time to, for example, make dessert–or put my feet up, relax for a little while, and eagerly anticipate the moment when dinner will come out of the oven. What could be better?
Are you ready to embrace the classic flavors of France from the convenience of your kitchen? Check out this beef bourguignon recipe. It's simple enough that you can even throw it together for dinner tonight!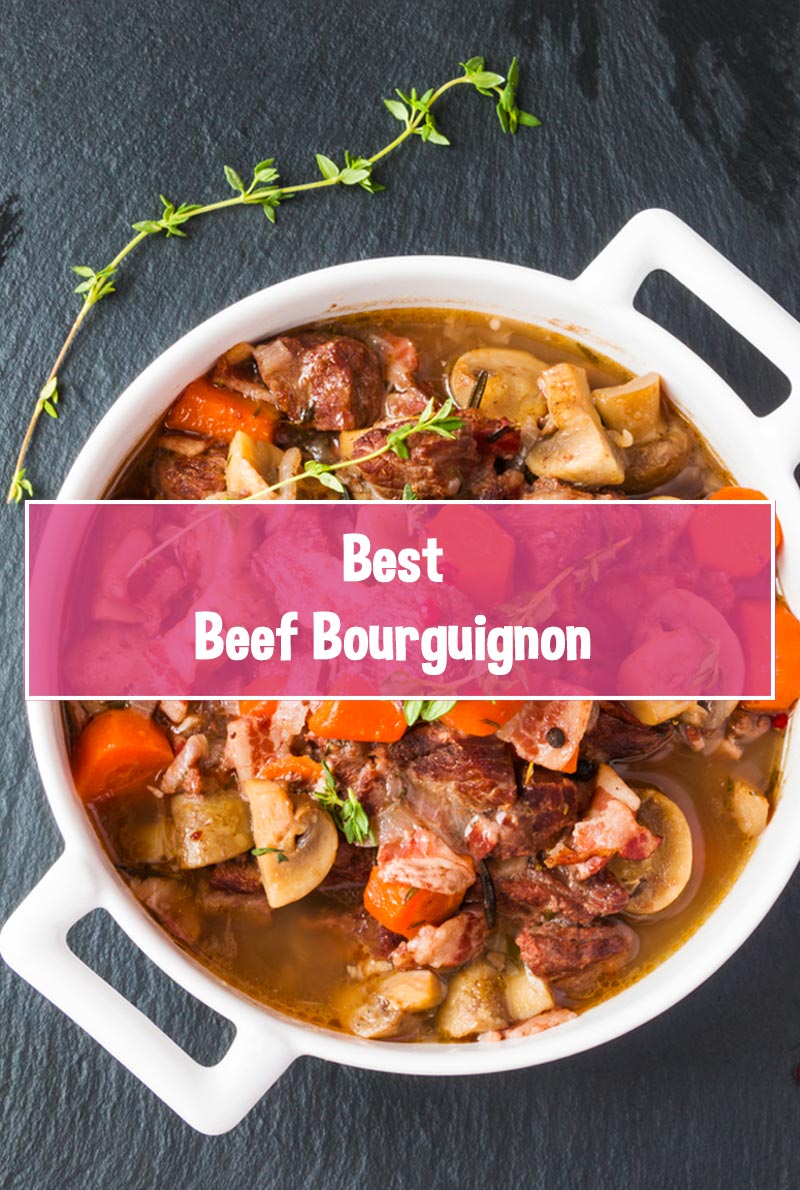 ....Advertisements....
CONTINUE READING BELOW