..Advertisements..
Continue reading below
Keep dancing under the sunny sunshine! Yeap! It's because it's summer, I was inspired to prepare something that everybody is deserve to have this while spending a quite but fun time at the beach. So, before heading there, I prepare the ingredients to make the recipe in our vacation venue.
Summers heat is really glazing, but still we had enjoyed it, and after the fun under the sun, I prepare this for everybody and they really love it. Some requested for another round but unfortunately, my preparation for it was not enough for the second round. But, still maybe this weekend I could prepare this recipe again for them.
And now, for you guys, you can also enjoy the summer hot season with this Turkey Enchiladas recipe! down below are the ingredients with the simple procedures. So, Good luck!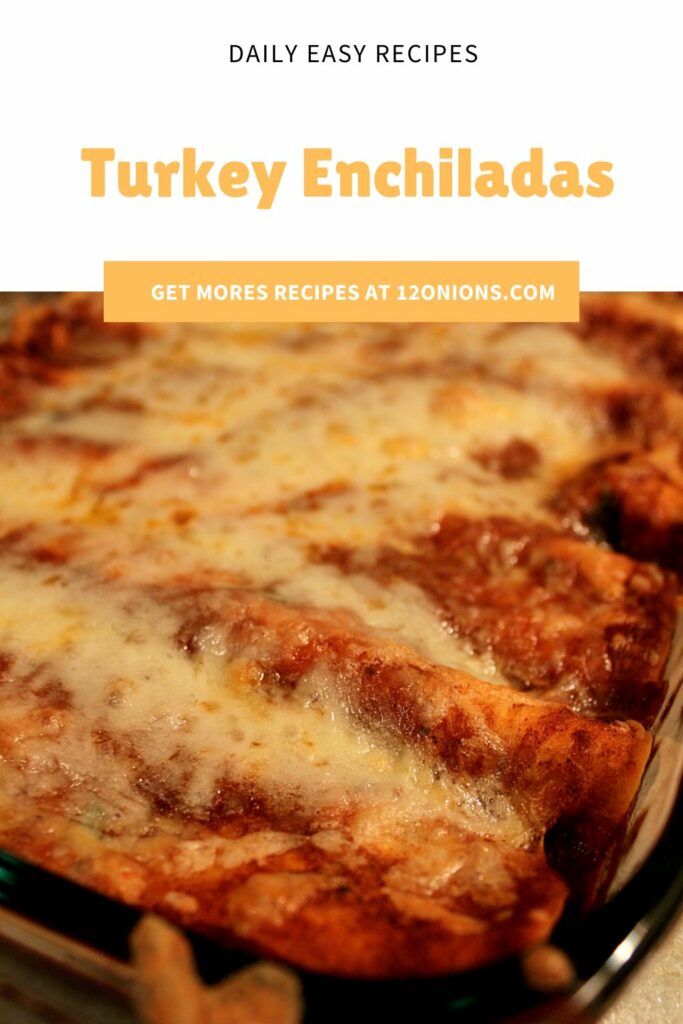 Turkey Enchiladas
...
Ingredients
For Turkey Filling
2

cups

of chopped cooked turkey

1

small can of chopped green chiles

1

chopped of onion

2

tbsp.

of vegetable oil

1

clove

of garlic

crushed

2

cups

of tomato puree

Salt to taste
For the Cream Sauce
1/2

pound

of Monterey jack or pepper jack cheese

shredded

12

flour of tortillas

Pico de gallo

6

pieces

of chicken bouillon cubes

3

cups

of hot cream

Slices

Avocado
Instructions
Procedures for Turkey Filling:
Sauté the onion in oil until turns to soft.

And then, add the garlic together with the tomato puree, chopped turkey and the chiles.

And season with salt and simmer for about 10 minutes.
Procedures for Cream Sauce:
Heat the cream in a heavy saucepan but do not bring to a boil.

And then, add the bouillon cubes and let it cook until it dissolved.

Warm the tortillas wrapped in a white paper towels or any clean towels you have in the microwave until soft and pliable.

And then, dip each in the Turkey Cream Sauce.

Place a small amount of the turkey filling and a little of cheese at the end of each tortilla and then roll it up.

Place the seam into side down in a greased baking dish.

And then, top with the remaining cream sauce, then with the remaining cheese.

And for the last step is to, bake at 350 degrees F oven for about 30 minutes or until turns to hot bubbly.

And then, after it is cooked, garnish it with avocado slices and pico de gallo.

After the steps, you can immediately add it into your dining tables and enjoy eating it with your special someone's, like your family or friends.
So, enjoy and have fun eating our Turkey Enchiladas Recipe and why don't you try to add some spice ups smoothies that will make everything more fun and joyful.
....Advertisements....
CONTINUE READING BELOW