..Advertisements..
Continue reading below
5. Put in ginger and preserve for sushi
Good news for sushi fans: Homemade gari ginger lasts for six months, just like frozen ginger. The reason for this is the vinegar in which the fresh ginger is pickled. Acetic acid has a preservative effect, but also changes the taste.
It's so easy to insert sushi ginger: Peel the ginger and cut or slice it into thin slices. Sprinkle the ginger slices with salt and leave for an hour. In the meantime, bring the rice vinegar to the boil and dissolve the sugar in it – there are 7 ounces of vinegar and 4 tablespoons of sugar for every 0.9 lb g of ginger.
At the same time, put on a saucepan with water and briefly blanch the salted ginger slices in it. Remove the ginger and mix it with the vinegar syrup. All inFill disinfected jars and store closed with lids in the refrigerator.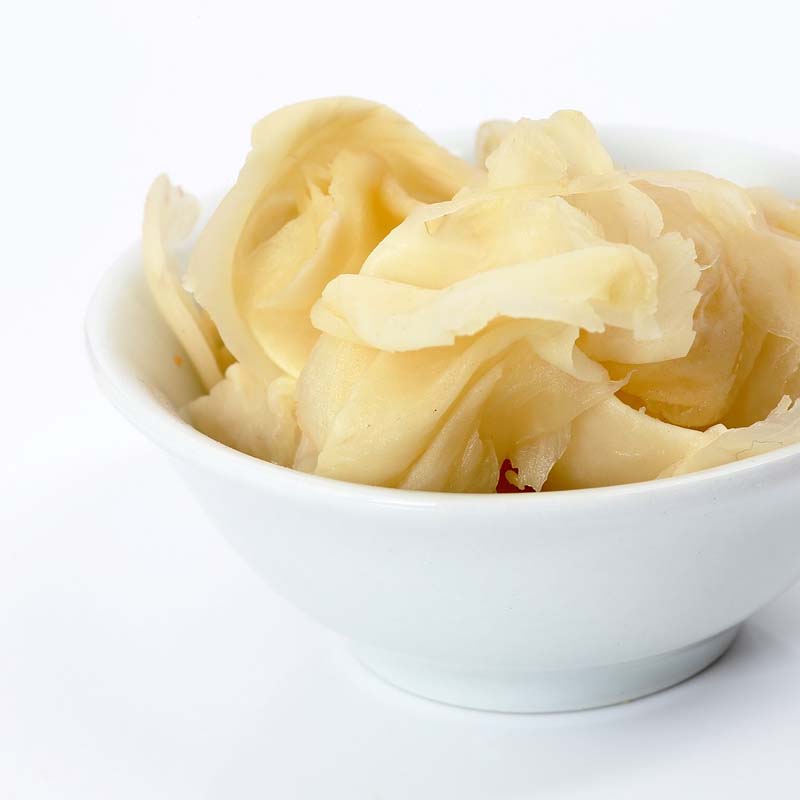 ....Advertisements....
CONTINUE READING BELOW